If you have your doubts about the way chronic pain is treated in the United States, you're not alone. The patient advocates, scientists, and governmental experts who developed the National Pain Strategy also see plenty of room for improvement.
See Chronic Pain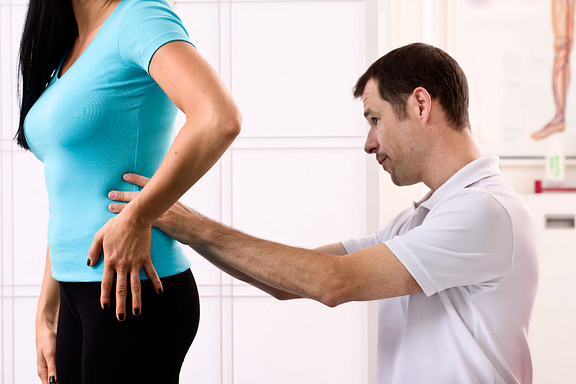 There are many types of health practitioners that care for patients with chronic pain, including physiatrists, chiropractors, and rheumatologists. See
Specialists Who Treat Back Pain
The pain strategy marks the first coordinated effort to make quality pain care a nationwide priority, and was presented earlier this year by the Department of Health and Human Services. It follows an earlier study from the Institute of Medicine calling for a strategy to improve pain care.
See Modern Theories of Chronic Pain
Reducing the burden is a key goal
Reducing pain and its impact overall to ease the individual and societal burden is a major goal of the National Pain Strategy. The strategy notes the toll chronic pain can take: interfering with work and social activities as well as mental and physical health. Surveys show 11% to 40% of Americans face some type of chronic pain, and millions are dealing with serious daily, disabling pain. Back pain is the leading cause of disability for people younger than 45.1
See Types of Back Pain: Acute Pain, Chronic Pain, and Neuropathic Pain
The Pain Strategy recommends these steps, among others:
Boost awareness of chronic pain as a disease. A public awareness effort should address misinformation and stigma related to chronic pain. The campaign should get the word out about the major impact of chronic pain on individuals and society and make it clear that chronic pain is a disease requiring treatment.
Revise payment systems. The health system should cover costs for the full range of proven pain relief options. Interdisciplinary care and multiple modes of care are encouraged.
Improve access to quality care. Care should be available when needed for pain as well as psychological and social needs, with treatment offered for those struggling with dependence and addiction.
Take a balanced approach on opioids. Efforts to limit overprescribing of opioids must also take into consideration the use of these medications as needed for effective pain management.
Improve information-gathering. More extensive tracking of pain prevalence and interventions are needed to know what works and what doesn't in treating pain.
The National Pain Strategy is potentially an important first step in national recognition of chronic pain as a disease and how it is not adequately understood and treated.
See Noninvasive Pain Management Techniques