Meet Dr. Christopher K. Senkowski
Dr. Christopher Senkowski is a Board Certified, Fellowship-Trained General and Critical Care Surgeon in Savannah, Georgia. He works with the spine surgeons to provide safe access for minimally invasive spine surgery.
Meet Dr. Christopher Senkowski:
Dr. Senkowski has the most experience and is the chosen "access surgeon" for spine surgery
Completed his two year fellowship at Ryder Trauma Center
Dr. Christopher Senkowski is a General and Critical Care Surgeon with Memorial Spine.
Memorial Spine is regionally recognized for its accomplishments in spine surgery. Taking a comprehensive approach to spine-related pain, the spine specialists at Memorial Health have demonstrated their commitment to quality care, resulting in better overall outcomes for patients experiencing back pain, neck pain and degenerative spine conditions.
Doctor Quote
I always turn back to the words of Dr. Francis Peabody who famously said that the secret in caring for the patient is caring for the patient. The trust we are given as surgeons I do not take lightly.
Directions to our primary location in
How Dr. Christopher K. Senkowski Can Help You
Specialties
General Surgery Physician
Conditions
Acute Pain
Back Pain
Cancer
Lower Back Pain
Trauma
Treatments
ALIF (anterior lumbar interbody fusion)
Lumbar Spine Fusion Instrumentation
Minimally Invasive Surgery
What Patients are Saying About Dr. Christopher K. Senkowski
"I had a very good experience with Dr. Senkowski as my surgeon. He is very laid back, yet authoritative. He will spend time with his patients and thoroughly explain everything. My type of surgery could have turned out very differently if he hadn't been so good at fixing me. I've heard horror stories from others with different surgeons. He's very busy, so if his hospital visits after surgery are brief, just think about the time spent with you before and during surgery and don't take offense! I'd much prefer a speedy, smooth recovery which is what Dr. Senkowski afforded me."

— Memorial Spine Patient

"He saved my life. I cannot say enough about his care, kindness, and expert skills and knowledge. I saw him prior to emergency surgery and he cared about me as a patient and I knew he could get me through. His knowledge and immediate attention was brilliant. I saw him at Memorial Health, room 545 with fabulous staff. I had excellent care and was seriously ill. The follow up visit was at Okatie and he was very attentive and knew his patients and their conditions. He spends time with everyone and explains in detail. He even draws pictures for you in detail that pertains to your condition. He is a brilliant physician. I am thankful that Dr. Bell made the connection for my emergency transport to Memorial and put me in the care of Dr. Senkowski.He is one of the best!"

— Memorial Spine Patient

"Wow...what an incredible Doctor/person. His bedside manner is something Ive never experienced before, so patient, thorough, and kind. He spoke to us in terms that we could understand and made us feel that he had ALL day to just sit & talk with us. Of course his surgical skills are beyond compare. He's simply a wonderful Doctor,and a very, very nice man. Thanks for everything Doc!"

— Memorial Spine Patient
Accolades for Dr. Christopher K. Senkowski
Professional Distinctions
Fellowship, Surgical Critical Care/Trauma, Jackson Memorial Hospital, University of Miami School of Medicine
Professional Affiliations
American College of Surgeons
Society of American Gastrointestinal and Endoscopic Surgeons
American Hepato Pancreato Biliary Association
Society of Surgical Oncology's Coding and Reimbursement Committee
American College of Surgeons Oncology Group
American Association for the Surgery of Trauma
Association of Program Directors in Surgery
Board Certifications
Board certified in general surgery and surgical critical care
Office Information for Dr. Christopher K. Senkowski
Primary Location: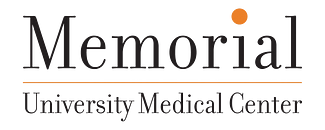 ACI - Surgical Associates
4700 Waters Avenue
Savannah, GA 31404
This information was supplied by or on behalf of the provider.