Meet Dr. Willard D. Thompson Jr.
Dr. Willard Thompson is a board-certified neurosurgeon at the Neurological Institute of Savannah and Center for Spine. In addition to his adult training, he is also fellowship trained in pediatric neurological surgery. He has a very diverse practice, delivering quality care to both pediatric and adult neurosurgical patients.
Dr. Thompson's special interests in spine include complex pediatric spine disorders, chiari malformations, spinal cord tumors, spinal cysts, syringomyelia, occult spinal dysraphism, tethered cord and craniocervical disorders. In addition, he performs frequent discectomies, decompressions, and fusions for the more common spinal conditions: herniated discs, spinal stenosis, spondylolisthesis, scoliosis, and spinal instability.
Dr. Willard Thompson, Jr. is a Neurosurgeon with Memorial Spine.
Directions to our primary location in
How Dr. Willard D. Thompson Jr. Can Help You
Conditions
Acute Pain
Altanto-occipital Instability
Ankylosing Spondylitis
Arm Pain
Arthritis
Atlanto-axial Instability
Auto-Related Injuries
Back Pain
Basilar Impression
Cancer
Carpal Tunnel Syndrome
Cervical Spine Disorders
Chiari Malformation
Chronic Pain
Complex Chiari Malformation
Complex Hydrocephalus
Complex Pediatric Spine Disorders
Complex Spinal Tumors
Craniosynostosis
Degenerative Disc Disease
Encephalocele, Congenital And Acquired
Extremity Dysfunction / Pain
Facet Syndrome
Failed Back Surgery Syndrome
Foot Drop
Fracture
Head Injury
Herniated Disc / Bulging Disc
Intracranial Arachnoid Cysts
Intraventricular Brain Tumors
Kyphosis
Leg Pain
Ligament strain
Lower Back Pain
Lumbar Spine Disorders
Neck Pain
Nerve Pain / Neuralgia
Neuropathic Pain
Occult Spinal Dysraphism
Osteoporotic Compression Fractures
Pediatric Spine Disorders
Pediatric/adult Brain Tumors
Pinched Nerve
Post-Concussion Syndrome
Reflex sympathetic dystrophy
Sciatica / Radiculopathy
Scoliosis and Deformity
Skull Lesions
Spasticity
Spinal Arachnoid Cysts
Spinal Cord Injury
Spinal Infections
Spinal Stenosis
Spine Conditions
Spondylolisthesis
Sports Injuries
Stroke
Syringomyelia/syrinx
Tethered Cord
Thoracic Outlet Syndrome
Thoracic spine disorders
Trauma
Tumors
Upper Back Pain
Vertebral subluxation
Whiplash
Treatments
Anterior / Posterior Lumbar Fusion
Anterior Cervical Corpectomy
Anterior Cervical Discectomy
Anterior Cervical Discectomy / Decompression
Anterior Cervical Fusion
Back Surgery
Bone Graft Substitutes
Cervical Spine Fusion Instrumentation
Cervical Spine Surgery
Complex Cranioplasty Techniques
Complex Craniosynostosis Repair
Computed Tomography (CT) Scan
Craniocervical Fusion Techniques
Discectomy
Dynamic lumbar stabilization
Endoscopic Microdiscectomy
Endoscopic Third Ventriculostomy
Epidural Steroid Injections - Lumbar
Kyphoplasty
Laminectomy / Decompression Surgery
Laminoplasty
Lateral Lumbar Interbody Fusion
Lower Back Surgery
Lumbar Corpectomy
Lumbar Spine Fusion Instrumentation
Microdiscectomy / Microdecompression
Minimally Invasive Cranial Surgery
Minimally Invasive Surgery
Neck Surgery
Neuroendoscopy
PLIF (posterior lumbar interbody fusion)
Pain Pumps
Pediatric Spine Treatments - Non-Surgical
Pediatric Spine Treatments - Surgical
Posterior Cervical Decompression
Posterior Cervical Discectomy
Posterior Cervical Foraminotomy
Posterolateral Lumbar Fusion
Reconstructive / Revision Spine Surgery
Release Of Tethered Cord
Scoliosis Surgery
Scoliosis Treatment - Non-Surgical
Skull Base Surgery
Spinal Cord Stimulation
Spinal Cord Surgery
Spinal Decompression
Spinal Fusion
Spine Surgery
Syringo-subarachnoid Shunt
TLIF (transforaminal lumbar interbody fusion)
Upper Back Surgery
Vertebroplasty
Accolades for Dr. Willard D. Thompson Jr.
Professional Distinctions
Medical Director, Pediatric Neurosurgery - Backus Children's Hospital, Savannah, GA
Fellowship, Pediatric Neurological Surgery - University of Texas at Southwestern Medical Center, Dallas, TX
Professional Affiliations
Congress of Neurological Surgeons
American Association of Neurological Surgeons
Southern Neurosurgical Society
Georgia Neurosurgical Society
Pediatric Neurological Surgery Section Member, AANS/CNS
Board Certifications
Board Certified, American Board of Neurological Surgery
Office Information for Dr. Willard D. Thompson Jr.
Primary Location: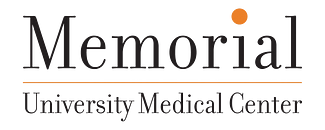 4 E Jackson Blvd.
Savannah, GA 31405
This information was supplied by or on behalf of the provider.