Meet Dr. Jason Eck
Dr. Jason Eck is board certified, fellowship-trained orthopaedic spine surgeon in Chattanooga, Tennessee. Dr Eck specializes in spine surgery and he is committed to alleviating pain and restoring function in those with spinal disorders. He has received numerous research awards from the American Academy of Orthopaedic Surgeons, Cervical Spine Research Society and Scoliosis Research Society and has authored more than 90 articles and 4 books.
Dr. Jason Eck is an Orthopaedic Spine Surgeon with Center for Sports Medicine and Orthopaedics.
Doctor Quote
A lot of times there is crossover between neck/shoulder and back/hip problems so it's nice that CSMO has specialists in each field to take care of patients regardless of what the problem is.
Directions to our primary location in
How Dr. Jason Eck Can Help You
Conditions
Acute Pain
Back Pain
Cervical Spine Disorders
Cervical and Lumbar Spinal Stenosis
Cervical and lumbar pain
Degenerative Disc Disease
Degenerative Disc Disorders
Degenerative Spinal Conditions
Fracture
Herniated Disc / Bulging Disc
Hip/ Leg Pain
Knee Pain
Lower Back Pain
Lumbar Spine Disorders
Mid- and upper back pain
Neck Pain
Nerve Pain / Neuralgia
Osteoarthritis
Osteoporosis
Post Surgery Pain
Sciatica / Radiculapathy
Spinal Stenosis
Spine Conditions
Spine Trauma
Sports Injuries
Thoracic Outlet Syndrome
Trauma
Upper Back Pain
Whiplash
Treatments
Artificial Disc Replacement - Cervical
Artificial Disc Replacement - Lumbar
Back Surgery
Computed Tomography (CT) Scan
Disc Arthroplasty
Discectomy
Laminectomy / Decompression Surgery
Lower Back Surgery
Magnetic Resonance Angiography (MRA)
Manipulation under anesthesia (MUA)
Medications for Pain and Related Health Issues
Minimally Invasive Surgery
Neck Surgery
Osteoporosis Testing / Treatments
Physical Therapy
Reconstructive /Revision Spine Surgery
Rehabilitation
Spinal Decompression
Spinal Fusion
Spine Surgery
Sports Medicine
TENS
Upper Back Surgery
Upper Cervical Specific Techniques
Accolades for Dr. Jason Eck
Professional Distinctions
Fellowship, Spine Surgery-Mayo Clinic, Rochester, MN
Professional Affiliations
Cervical Spine Research Society
Health Volunteers Overseas
International Society for the Study of the Lumbar Spine
New England Spinal Injury Consortium
New England Spine Study Group
North American Spine Society
Spine Study Group
World Spine Society
Board Certifications
Board Certified, American Osteopathic Board of Orthopaedics
Board Certified, American Osteopathic Assocation
Board Certified, AO Spine North America (Faculty)
Office Information for Dr. Jason Eck
Primary Location: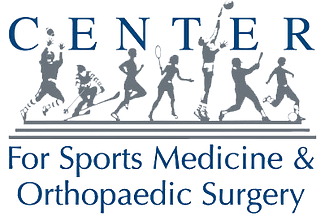 2415 McCallie Avenue
Chattanoogo, TN 37404
This information was supplied by or on behalf of the provider.