Meet Dr. Ojedapo Ojeyemi
Dr. Ojedapo Ojeyemi is a board certified, fellowship-trained orthopedic surgeon in Frederick, Maryland. Dr. Ojeyemi specializes in minimally invasive spine surgery, motion preservation and percutaneous fusion, including endoscopic and laser thermodiskoplasty.
Dr. Ojeyemi's passion focuses on using the least invasive surgical approach while removing the pain source from a degenerated spine. He lectures throughout the world regarding his success in using minimally invasive spinal techniques.
Dr. Ojeyemi performs complex open and minimally invasive spine surgeries, complex minimally invasive joint surgeries, hand and foot surgery and orthopedic trauma surgery. Dr. Ojeyemi finds it highly rewarding to increase the quality of life for his patients and feels that traditional open spine surgeries should not be the only option available to patients.
Congratulations to Dr. Dapo Ojeyemi who has recently been honored as one of 2015's Washingtonian Top Doctors!
Dr. Ojeyemi is part of the group that makes up American Spine.
Directions to our primary location in
How Dr. Ojedapo Ojeyemi Can Help You
Specialties
Languages Spoken
Conditions
Back Pain
Chronic Pain
Coccydynia
Complex Regional Pain Syndrome
Deformities
Degenerative Disc Disease
Facet Joint Syndrome
Herniated / Bulging Disc
Nerve Conditions
Pinched Nerve
Piriformis Syndrome
Post Laminectomy Syndrome
Reflex Sympathetic Dystrophy (RSD)
Sciatica
Spinal Pain
Spine Cord Injury
Trigeminal Neuralgia
Tumors
Vertebral Compression Fractures
Treatments
Carpal Tunnel Decompression
Cervical Endoscopic Discectomy
Decompression
Deformity Surgery
Discectomy
Discograms
Electromyography (EMG)
Endoscopic Discectomy
Endoscopic Foraminotomy
Endoscopic Thermodiskoplasty
Fusion
Instrumentation
Laminectomy
Laser Discectomy
Laser Thermodiskoplasty
Lumbar Discectomy
Lumbar Endoscopic Discectomy
Microdiscectomy
Minimally Invasive Spine Procedures
Minimally Invasive Spine Surgery
Orthopedic Trauma Surgery
P-stim
Platelet Rich Plasma Injections
Radio Frequency Facet Rhizotomy
Radiofrequency Ablation
Transforaminal Lumbar Interbody Fusion (TLIF)
Vertebroplasty / Kyphoplasty
Accolades for Dr. Ojedapo Ojeyemi
Professional Distinctions
Fellowship, Spine - Texas Medical Center, Houston, TX
Washingtonian Top Doctors Award 2015
Professional Affiliations
American Academy of Orthopaedic Surgeons (Fellow)
J. Robert Gladden Orthopaedic Society
AO Spine
North Atlantic Spine Society
Board Certifications
Board Certified, American Board of Orthopedic Surgery
Office Information for Dr. Ojedapo Ojeyemi
Primary Location: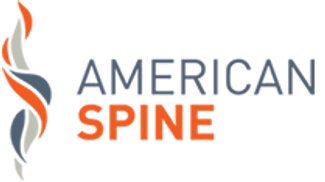 1050 Key Parkway
Suite 102 & 103
Frederick, MD 21702
Visit Dr. Ojedapo Ojeyemi's Profile on the American Spine Website
Additional Locations
Germantown Office
20680 Seneca Meadows Parkway
Suite 200
Germantown, MD 20876
Driving directions
Profile last updated: August 31, 2016. This information was supplied by or on behalf of the provider.