Meet Dr. Saqib Siddiqui
Dr. Saqib Siddiqui is an orthopedic spine surgeon that is fellowship trained in spinal disorders, both surgical and non-surgical. Dr. Siddiqui specializes in back an neck minimally invasive surgeries. He offers his patients a unique combination of expertise, innovative skills and compassionate care.
In 2007 Dr. Siddiqui established The Spine Center Houston in Houston, TX that has grown its reputation as the best place to get spinal care in the area. The Spine Center now offers physical therapy on site. A certified therapist works in conjunction with Dr Siddiqui to customize a program specially for each individual patient.
Dr. Siddiqui has also established The Spine Center Florida in Fort Lauderdale by the Sea to accommodate those suffering from debilitating back and neck pain in the Fort Lauderdale, FL area.
Doctor Quote
Quality doctor spends as much time as needed with patients to discuss their condition. We make each of our patients feel like VIPs with excellent staff and care.
Directions to our primary location in
How Dr. Saqib Siddiqui Can Help You
Specialties
Languages Spoken
Conditions
Acute Pain
Ankylosing Spondylitis
Arm Pain
Arthritis
Auto-Related Injuries
Back Pain
Burstis
Carpal Tunnel Syndrome
Cervical Spine Disorders
Chronic Pain
Coccydynia
Complex Regional Pain Syndrome
Complex Spine Disorders
Degenerative Disc Disease
Degenerative Spine Conditions
Disc Tear
Extremity Dysfunction
Facet Arthropathy
Facet Syndrome
Failed Back And Neck Surgery
Foraminal Stenosis
Fracture
Head Injury
Herniated Disc / Bulging Disc
Hip Pain
Instability
Joint Pain
Knee Pain
Leg Pain
Ligament Sprain
Lower Back Pain
Lumbar Spine Disorders
Meniscal tears
Muscle Strain
Musculoskeletal Disorders
Myelopathy
Neck Disorders
Neck Pain
Nerve Pain / Neuralgia
Nerve Root Compression
Neuropathic Pain
Osteoarthritis
Osteoporosis
Osteoporotic Compression Fractures
Pinched Nerve
Piriformis Syndrome
Post Surgery Functional Problems
Post Surgery Pain
Radiculopathy
Rotator cuff injury
Sacroiliac Joint Dysfunction
Sciatica / Radiculopathy
Scoliosis and Deformity
Shoulder Pain
Spinal Bone Spurs
Spinal Cord Injury
Spinal Stenosis
Spinal Tumors
Spine Conditions
Spondylolisthesis
Sports Injuries
Tendonitis
Thoracic spine disorders
Trauma
Tumors
Upper Back Pain
Vertebral subluxation
Whiplash
Workers' Compensation Injuries
Treatments
ALIF (anterior lumbar interbody fusion)
Acupressure
Anterior / Posterior Lumbar Fusion
Anterior Cervical Corpectomy
Anterior Cervical Discectomy / Decompression
Anterior Cervical Discectomy and Fusion
Anterior Cervical Fusion
Artificial Disc Replacements
Axial Lumbar Interbody Fusion (AxiaLIF)
Back Surgery
Bracing
Caudal Injections
Cervical Spine Fusion Instrumentation
Cervical Spine Surgery
Diagnostic Testing
Disc Arthroplasty
Discectomy
Discography
EMG / Nerve Conduction Studies
Emergency Medical Consult
Endoscopic Discectomy
Endoscopic Microdiscectomy
Epidural Steroid Injections
Ergonomics and posture
Exercise
Facet Joint Injections / Blocks
Facet rhizotomy
Hip Injections
Independent Medical Evaluations
Injections
Interspinous process spacers
Interventional Pain Medicine
Joint Mobilization
Knee Injections
Kyphoplasty
Laminectomy
Laminectomy / Decompression Surgery
Laminoplasty
Lateral Lumbar Interbody Fusion (XLIF)
Lower Back Surgery
Lumbar Corpectomy
Lumbar Spine Fusion Instrumentation
Magnetic Resonance Imaging (MRI)
Medical Branch Blocks
Microdiscectomy / Microdecompression
Minimally Invasive Surgery
Myofascial Realease
Neck Surgery
Nerve Blocks
Nerve Testing
Non-Surgical Treatment and Diagnosis
Non-surgical Decompression Therapy
Osteoporosis Testing / Treatments
Pain Management
Percutaneous Spinal Fusion
Personal Injury Consultations
Physical Medicine And Rehabilitation
Physical Therapy
Posterior Cervical Decompression
Posterior Cervical Discectomy
Posterior Cervical Foraminotomy
Posterior Lumbar Interbody Fusion (PLIF)
Posterolateral Lumbar Fusion
Posture correction
Radiofrequency procedures
Reconstructive /Revision Spine Surgery
Rehabilitation
Sacroiliac Joint Injections / Blocks
Sacroiliac joint fusion
Scoliosis Surgery
Scoliosis Treatment - Non Surgical
Second Opinion Consultations
Shoulder Injections
Soft Tissue Injections
Spinal Cord Stimuation
Spinal Cord Surgery
Spinal Decompression
Spinal Fusion
Spine Surgery
Stretching
TLIF (transforaminal lumbar interbody fusion)
Therapeutic ultrasound
Trans-Sacral Interbody Fusion
Transforaminal Injections
Trigger Point Injections
Upper Back Surgery
Vertebroplasty
Accolades for Dr. Saqib Siddiqui
Professional Distinctions
Fellowship, Spine Surgery - Texas Back Institute, Plano, TX
Third place Resident Writer's Award, American Journal Of Orthopedics, Feb 2005 for paper " Bone biopsy as a screening technique for bone bank allograft donation, Siddiqui SA, Lipton JF, Vigorita VJ, Evangelista J, Bryk E: American Journal Of Orthopedics, 2004, vol 33 (3): 123.126
Professional Affiliations
North American Spine Society
Spine Arthroplasty Society
Texas Medical Association
Harris County Medical Society
Candidate Member, American Academy Of Orthopedic Surgeons
Office Information for Dr. Saqib Siddiqui
Primary Location: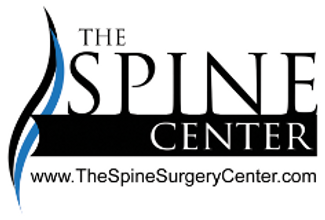 14450 TC Jester Boulevard
Suite 100
Houston, TX 77014
Visit The Spine Center Website
Visit Dr. Siddiqui on Facebook
Additional Locations
The Spine Center - Florida Office
4322 E Tradewinds Ave
Lauderdale-by-the-Sea, FL 33308
Driving directions
Profile last updated: August 31, 2016. This information was supplied by or on behalf of the provider.