Meet Dr. Vincent Galan
Dr. Vincent Galan is a board certified, fellowship trained Pain Medicine and Management Physician and Anesthesiologist in Stockbridge, GA. Dr. Galan's areas of interest in interventional pain medicine include: spine-related disorders, sympathetic dystrophies, and cancer pain. His areas of expertise reside in minimally invasive spine surgery, cervical, thoracic & lumbar radiofrequency, spinal cord stimulators, discography, and other procedures used to diagnose or treat internal disc disruption, contained disc herniations, facet joint disease, complex regional pain syndrome (RSD) and neuropathies.
Dr. Vincent Galan has practiced in the Atlanta area since 1988 and has held the distinguished position of Director of Pain Center at Southern Regional Medical Center in Riverdale, Georgia since 1990. Dr. Galan is a past contributor to the international journal "Pain Digest" and a past medical reviewer for the publishing company Williams and Wilkins. He currently serves in the U.S. Advisory Board of Nasalfentanyl, a product for breakthrough Cancer Pain from Archimedes Pharmaceutical.
Dr. Galan is actively involved in investigational pharmaceutical studies where he can not only offer his patients some of the latest medications before they get to the market, but also help advance our knowledge of the treatment of pain.
Dr. Galan is part of the team that makes up Pain Care, LLC.
Directions to our primary location in
How Dr. Vincent Galan Can Help You
Specialties
Pain Medicine and Management Physician
Anesthesiologist
Conditions
Back Pain
Cancer Pain
Cervical Spine Disorders
Coccydynia
Complex Regional Pain Syndrome
Complex Spinal Disorders
Degenerative Disc Disease
Degenerative Spinal Conditions
Facet Syndrome
Fibromyalgia
Herniated Disc / Bulging Disc
Internal Disc Disruption (IDD)
Interstitial Cystitis (IC)
Kyphosis
Lower Back Pain
Lumbar Spine Disorders
Migraine headaches
Muscle Pain / Muscle Strain
Neck Pain
Nerve Pain / Neuralgia
Peripheral Nerve Disorders
Phantom Limb Pain
Sciatica / Radiculopathy
Spinal Stenosis
Spine Conditions
Spondylolisthesis
Sports Injuries
Thoracic spine disorders
Trauma
Upper Back Pain
Treatments
Anesthesia
Discectomy
Discography
Exercise
Facet Joint Injections / Blocks
IDD Disc Decompression Therapy
Injections
Medications for Pain and Related Health Issues
Minimally Invasive Surgery
Neuroplasty
Non-Surgical Treatment and Diagnosis
Pain Management
Radiofrequency Neurotomy
Radiofrequency procedures
Rehabilitation
Sacroiliac Joint Injections / Blocks
Spinal Cord Stimulation
Spinal Decompression
Sympathetic Dystrophies
Transforaminal Injections
Upper Cervical Specific Techniques
Vertebroplasty
Accolades for Dr. Vincent Galan
Professional Distinctions
Director, Pain Center at Southern Regional Medical Center in Riverdale, Georgia since 1990
Pain Fellowship, Downstate Medical Center – SUNY
U.S. Advisory Board of Nasalfentanyl
Has Served on Members Committee of the Association of Anesthesia Clinical Directors
Professional Affiliations
American Society Interventional Pain Physicians
International Spinal Injection Society
American Society of Anesthesiology
International Anesthesia Research Society
Georgia Society of Anesthesiologists
American Society of Regional Anesthesia
Board Certifications
Board Certified, American Board of Anesthesiology (ABA) with Subspecialty Certification in Pain Management
Board Certified, American Academy of Pain Medicine (AAPM)
Office Information for Dr. Vincent Galan
Primary Location: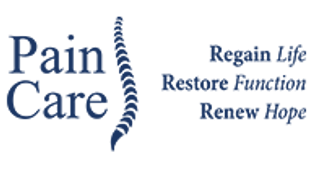 1365 Rock Quarry Road
Suite 202 and Suite 301
Stockbridge, GA 30281
This information was supplied by or on behalf of the provider.