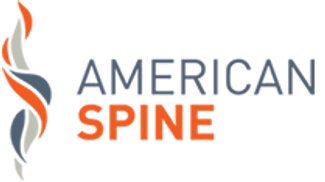 Learn About American Spine
Over the past decade, the board certified, fellowship-trained multi-specialty team at American Spine has successfully treated tens of thousands of people for a wide variety of back and neck conditions, such as herniated or torn discs, spinal stenosis, degenerative disc disease, pinched nerves and arthritis of the spine. They are the leaders in endoscopic and minimally invasive surgery and offer highly-effective, innovative conservative treatment options all under one roof.
American Spine's mission is to provide the most advanced, effective care to their patients through research, education and the latest technology, focusing on diagnosing and eliminating the root cause of pain, not just treating it. It is of the utmost importance to the physicians to take time to patient's concerns and treat them with the compassion, respect and understanding they deserve. Leveraging their expertise while taking care of the whole patient, it is no wonder why five of American Spine's physicians have been honored as 2015's Washingtonian Top Doctors.
To make spine care more accessible and affordable to patients, American Spine offers:
-Free MRI Reviews
-Care Credit for certain Spinal Injections, PRP and Stem Cell Therapies (call us to inquire about these unique offerings)
Directions to our primary location in
Meet the Physicians of American Spine
How American Spine Can Help You
Conditions
Back Pain
Cancer Pain
Chronic Pain
Coccydynia
Deformities
Degenerative Disc Disease
Facet Joint Syndrome
Fibromyalgia
Headaches
Herniated / Bulging Disc
Muscle Pain
Neck Pain
Nerve Conditions
Pinched Nerve
Piriformis Syndrome
Post Laminectomy Syndrome
Reflex Sympathetic Dystrophy (RSD)
Sciatica
Shingles
Spinal Pain
Spinal Stenosis
Spine Cord Injury
Spondylolisthesis
Spondylosis
Trigeminal Neuralgia
Vertebral Compression Fractures
Whiplash
Treatments
Botox Injections
Carpal Tunnel Decompression
Cervical Endoscopic Discectomy
Decompression
Deformity Surgery
Discectomy
Discograms
Electromyography (EMG)
Endoscopic Discectomy
Endoscopic Foraminotomy
Epidural Steroid Injections
Facet Block Injection
Facet Joint Injections
Fusion
Ganglion Impar Block
Hypogastric Plexus Block
Instrumentation
Laminectomy
Laser Discectomy
Lumbar Discectomy
Lumbar Endoscopic Discectomy
Lumbar Sympathetic Nerve Block
Medial Branch Blocks
Microdiscectomy
Minimally Invasive Spine Procedures
Minimally Invasive Spine Surgery
P-stim
Pain Management
Peripheral Nerve Blocks
Physical Therapy
Platelet Rich Plasma Injections
Radio Frequency Facet Rhizotomy
Radiofrequency Ablation
Selective Nerve Root Block
Spinal Cord Stimulation Trials And Implants
Stellate Ganglion Block
Stem Cell Therapies
Sympathetic Ganglion Blocks
Sympathetic Nerve Block
Transforaminal Lumbar Interbody Fusion (TLIF)
Transforminal Injections
Trigger Point Injections
Vertebroplasty / Kyphoplasty
Highlights from American Spine
Of Note:
American Spine Offers a Free MRI Review
American Spine now offering innovative and convenient options for their patients, including:
Care Credit now available for certain spine procedures, such as PRP Injections, Spinal Injections and Stem Cell Therapies, making spine care more manageable and affordable
Office Information for American Spine
Primary Location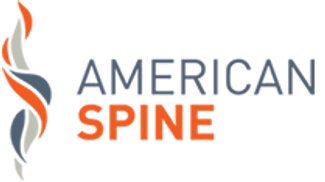 1050 Key Parkway
Suite 102 & 103
Frederick, MD 21702

Profile last updated: August 31, 2016. This information was supplied by or on behalf of the provider.