Hi Everyone.
I am 43 year old male, and am diagnosed with spondlylolisthesis, stenosis, ddd, and had a spinal fusion with screws and rods L4-S1. I had surgery in Nov of 2004, and had a post-operative Pulmonary Embolism 10 days after surgery. I began having complications immediately, and have been through it all. Shots, PT, Epidural, Heavy Meds, etc. In January of 2012 I had a permanent SCS put in - and did help alot. within 5 months I had reduced narcotics by 75% - was much more active, and had hope for a normal life again.
Then in Aug of 2012 I slipped and fell in the shower, I hit the battery of the SCS, damaging the battery, and moving it across my back. I also had "lead migration of 3mm. Needless to say, I had to have the unit replaced. I had the replacement surgery in late Aug 2012. By the first part of Sept, I became sick. The pain was the worst I had ever felt, and returned to my doctor insisting that it was infected. The doctor reassured me I was fine - 12 hours later my incision split open and the battery was being pushed out. I went to ER, and yes - it was infected with staph. The unit had to be removed - and I went back on heavy meds and found a new doctor. (surgeon, pain doc, and primary). I had another mylogram in January, and was given two options: raise my fusion 2 levels, or have the SCS put back in with lamonectomy and paddle leads.
Well, I can tell you I cant go on taking these heavy meds:
Opana - 90 mg/daily
Diluaded: up to 16mg.day (4mgup tp 4)
Lyrica - 200mg/day.
I have opted to have the SCS put back in. As a matter of fact I will be on my way to the hospital in a few hours.
I have decided that I am going to keep a video journal on youtube of my recovery, - maybe it will help somebody.
Here is my first entry.: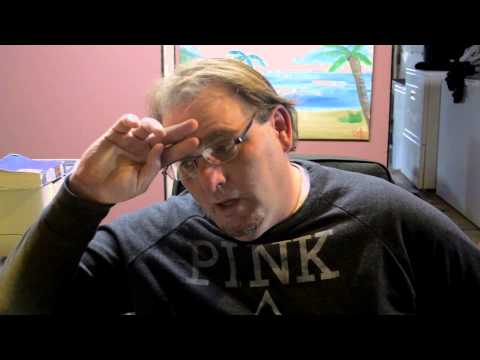 More soon, - off to hospital (March 4th 10:45AM) Surgery @ 1PM
Larry Fish