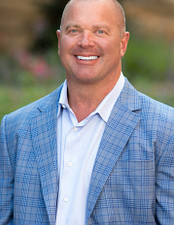 Rob Dickerman, DO, PhD
Neurosurgeon
Dr. Rob Dickerman is a neurological and spine surgeon at the North Texas Brain and Spine Institute. He has more than 15 years of clinical experience and specializes in spine biomechanics, spinal cord injuries, and brain tumors.
Dr. Dickerman is the Co-Director of the Pain Relief & Wellness Center at Presbyterian Hospital of Plano and the Director of Spine Surgery at the Medical Center of Frisco. He is the Founder and Director of the Neurosurgery Research Foundation of Texas.
Actively involved in research, Dr. Dickerman has contributed chapters to several textbooks and has written articles published in medical journals, such as the International Journal of Sports Medicine, the Journal of Neurosurgery: Spine, and the Spine Journal.
Select Professional Memberships and Achievements
Fellow, American College of Osteopathic Surgeons
Member, North American Spine Society
Member, American Osteopathic Association
Member, Cervical Spine Research Society
Member, American Spinal Cord Injury Association
Board Certification
American Osteopathic Board of Surgery
Education
BS – Chemistry, Texas Wesleyan University
DO – University of North Texas Health Science Center
PhD – Biomedical Sciences, University of North Texas Health Science Center
Residency – Neurosurgery, North Shore University-Long Island Jewish Medical Center
Fellowship – Neurosurgery, CNS Tumors, National Institutes of Health
Fellowship – Spine Surgery, Texas Back Institute
Author profile last updated