Clinical trials can be a great way to try new medical devices and medications that are not yet available on the market. I get a lot of questions from our Facebook fans about clinical trials, so I compiled a few facts, taken from our site to help answer some of the more common questions. I also consulted with a professional in the industry to get his insights as well.1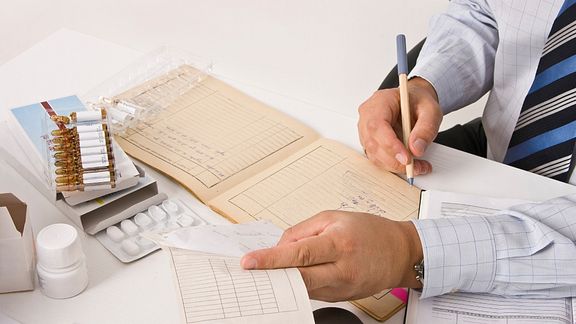 Save
See Click here
What's the first step to finding out more about clinical trials for me?
First, speak with your doctor. Given their familiarity with your case, they can point you in the right direction of clinical trials that may be looking to enroll patients like you. In addition, you can do your own research online. The National Institute of Health (NIH) website, ClinicalTrials.gov, is a great resource, and any web portal specializing in your area of treatment will typically feature clinical trials currently in enrollment.
Once you find a trial that you are interested in, contact the research coordinator or investigator at a location convenient to you to see if you might be a good candidate.
Benefits and risks of clinical trials
The primary benefit of clinical trails is access to leading-edge care and technology that has potential to improve treatment success. Even if you get enrolled in a control group (in which you're given the "standard" treatment as a comparison group), you are bound to receive meticulous care and lots of follow-up to monitor your treatment.
There are risks with any new technology, as it has yet to establish a track record. The new treatment may prove to be no better than the standard treatment. It's always very important to have a thorough discussion of the benefits and risks of the trial treatment with the investigating physician before deciding to enroll in a trial.
See Click here
Who pays for the doctor visits?
Typically, your normal health insurance coverage will be asked first to cover your medically necessary treatment and visits, with the trial sponsor agreeing to pay for significant gaps in your coverage. Each trial's protocol is different, however, so it's important to have this discussion with the trial investigator or research coordinator.
What happens when the trial is over?
Each trial is different. In the case of a trial involving artificial discs, for example, surgical treatment is delivered once, then follow-up visits begin. These visits to monitor and document post-operative progress are critical to the success of the trial. As a trial participant, you must be able and willing to attend these follow-up visits at defined intervals for whatever duration the trial calls for. These follow-up visits can be great opportunities to receive care and advice normal patients may not have access to.
1 - Thank you to Thomas Afzal, co-founder and CEO of Spinal Kinetics, Inc., for helping me with this blog post.
Learn more: