Meet Dr. David P. Sniezek, DC, MD, FAAIM
Dr. Sniezek is a physiatrist, chiropractor, and medical acupuncturist in Washington, DC.
He specializes in physical medicine and rehabilitation, integrative medicine, and pain management. He works with your doctors to create a health and wellness plan that suits your individual needs.
Dr. Sniezek at a Glance
Dr. Sniezek takes a holistic, multidisciplinary approach to alleviating your back and neck pain.
He offers a range of treatment options, including osteopathic and chiropractic manipulation, medical acupuncture, traditional medicine, physical therapy, nutrition, exercise therapy, and trigger point injections.
Discover the benefits of receiving quality, compassionate care from Dr. Sniezek.
Doctor Quote
Our practice is a unique blend of conventional and complementary medicine that is patient-centered and utilizes safe and evidence-based treatments.
Directions to our primary location in
How Dr. David P. Sniezek, DC, MD, FAAIM Can Help You
Specialties
Chiropractor
Physiatrist
Pain Medicine and Management Physician
Physical Therapist
Years in Practice
Education
George Washington University Medical Center - Physical Medicine & Rehab, Postgraduate Residency, 1987-1990
UCLA School of Medicine - Medical Accupuncture, 1995
Harvard Medical School - Osteopathic Manipulation, 2004
Harvard Medical School - Medical Acupuncture, 2006 - 2007
George Washington University - Healthcare MBA, 2012
Conditions
Accident and Injury Care
Arthritis
Back Pain
Sacroiliac Joint Dysfunction
Sciatica / Radiculopathy
Scoliosis and Deformity
Shoulder Pain
Sports Injuries
Tennis Elbow
Trauma
Treatments
Activator Methods
Active Release Technique (ART)
Acupuncture
Electric Muscle Stimulation
Exercise
Extremity manipulation
Kinesio taping
Low Force Adjustments
Physical Therapy
Trigger Point Therapy
Accolades for Dr. David P. Sniezek, DC, MD, FAAIM
Professional Distinctions
"Top Doctor" Washingtonian Magazine (since 1993)
Fellow, Amer Acad Med Acup
UCLA School of Medicine – Acup for Physicians (1995)
Harvard Medical School – Structural Acup for Physicians (2006-2007)
Professional Affiliations
AAPMR
AAMA
AAIM
ABCME
Medical Staff, Children's National Medical Center, George Washington University Medical Center, Washington Hospital Center, and Sibley Memorial Hospital.
Board Certifications
Board Certified American Board of Chiro Examiners
Diplomate of American Academy of Pain Management
Board Certified and Fellow of American Academy of Medical Acupuncture
American Academy of Integrative Medicine
American Academy of Geriatrics
American Board of Quality Assurance and Utilization Review
Fellow American Academy Healthcare Quality
Office Information for Dr. David P. Sniezek, DC, MD, FAAIM
Primary Location: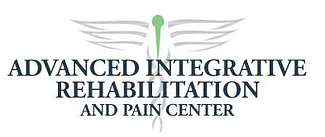 908 New Hampshire Avenue NW
Suite 500
WASHINGTON, DC 20037

Hours
Monday 7:00 - 3:00
Tuesday, 8:00 - 2:30
Wednesday 7:00 - 3:00
Thursday 8:00 - 2:30
Friday 7:00 - 3:00
Advanced Integrative Rehabilitation and Pain Center
Visit Dr. David P. Sniezek's Facebook Page
Insurance Accepted
Aetna
Anthem Blue Cross Blue and Blue Shield
Blue Cross and Blue Shield Association
Cigna
Golden Rule Insurance
Highmark
Medicaid
Medicare
Premera Blue Cross
State Farm
Thrivent Financial for Lutherans
UnitedHealth Group
Practice Documents
Profile last updated: June 29, 2018. This information was supplied by or on behalf of the provider.