Meet Dr. David Tucker
Welcome to Tucker Chiropractic Center in Langhorne, Bucks County, PA. To optimize your health, we tailor make a customized treatment plan for you by addressing your physical, chemical and emotional stress. No matter what your injury may be, our unique approach to treating the root cause of your health problems may provide wellness solutions you have not yet had. To help you improve your quality of life and achieve your goals we offer chiropractic care, massage therapy, physiotherapy modalities, weight loss, personal training, lifestyle management, nutraceutical grade supplements and x-ray imaging under one roof.
Doctor Quote
I want to help as many people as I can to reach and maintain optimal health through conservative chiropractic care.
Special Offer
Mention Code "First Visit from Spine-health.com" to receive a free consultation, $10 off first set of x-rays, and $10 off 1st massage.
Directions to our primary location in
How Dr. David Tucker Can Help You
Specialties
Years in Practice
Education
Stockton State University B.S. Biology, Life University Doctor of Chiropractic
Conditions
Back Problems
Body Fat Reduction
Disc Bulging / Herniations
Disc Problems
Headaches
Herniated Disc Injury
Hip / Knee / Ankle / Foot Problems
Lower Back Pain
Migraines
Muscle Aches / Sprains / Strains
Neck Pain
Pinched Nerve
Postural Correction
Sciatica
Scoliosis Correction
Shoulder Pain
Spinal Problems
Sports Injuries
Upper Back Pain
Whiplash
Treatments
Activator Method
Active Release Technique (ART)
Bracing
Cervical Decompression
Chiropractic Adjustments
Chiropractic Care
Chiropractic Manipulations
Cox Technique / Disc Distraction
Cryotherapy
Custom Orthodics
Decompression Therapy
Diet And Nutritional Counseling
Digital X-ray Imaging / Spinal Nerve Scans
Diversified/ Gonstead Technique
Drop Table Adjustments
Drop Techniques
Electric Muscle Stimulation / Heat / Ice
Electrical stimulation therapy
Electrotherapy
Ergonomic Evaluations
Exercise
Extension Traction
Extremity Manipulation / Adjustments
Flexion Distraction Therapy
Graston Technique
Impulse Instrument
Interferential stimulation/therapy
Intersegmental Traction
Manipulation Under Anesthesia
Massage Therapy & Stretching Protocols
Massage therapy
Motion palpation
Muscle stimulation
Musculoskeletal manipulation
Myofacial Release
Neck Traction & Rolling Traction Tables
Neuromuscular Re-education
Non-Surgical Spinal Decompression
Pain Management
Physical Therapy
Physiotherapy
Posture correction
Range of motion testing
Rehabilitation
Spinal Decompression
Spinal manipulation
Spinal traction
Sports Medicine
Stretching
Therapeutic Exercise
Thompson
Toggle
Traction
Trigger Point Therapy
Weight Loss
X-Ray
Accolades for Dr. David Tucker
Professional Distinctions
Disc Distraction Certification (Cox Flexion/Distraction)
Chiropractic BioPhysics
Croft Whiplash and Mild Brain Traumatology (Crash Forensics )
Impulse Adjusting Instrument Upper and Lower extremity
Professional Affiliations
Pennsylvania Chiropractic Association
Lower Bucks County Chamber of Commerce
Board Certifications
US National Board Of Chiropractic Examiners Pts 1-IV
Certification for Physiotherapy
X-Ray Certification
Awards
Top 10 Chiropractors of Pennsylvania - 2016 American Institute of Chiropractors
Best of Langhorne PA - 2014 through 2016
Office Information for Dr. David Tucker
Primary Location: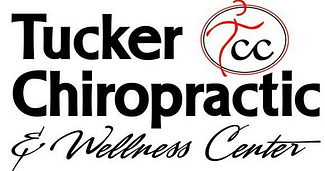 402 Middletown Boulevard
Suite 210
Langhorne, PA 19047

Hours
Monday: 10:00 am - 01:00 pm, 03:00 pm - 07:00 pm
Tuesday: 03:00 pm - 07:00 pm
Wednesday: 10:00 am - 01:00 pm, 01:00 pm - 07:00 pm
Thursday: 03:00 pm - 07:00 pm
Friday: 10:00 am - 01:00 pm, 03:00 pm - 06:00 pm

Insurance Accepted
In network with most insurance networks (Including some of the following and more: Auto Accidents, Aetna, Amerihealth, Blue Cross, Carpenters, Cigna, Highmark, Keystone Health Plan East, Magnacare, Medicare
Personal Choice, United Health Care and Workers Compensation) Cash, Checks and Credit Cards accepted too.
Practice Documents
Profile last updated: August 28, 2016. This information was supplied by or on behalf of the provider.