Meet Dr. Alan S. Waitze
Dr. Alan Waitze is a board certified neurological surgeon with Neurosurgery, Orthopaedics & Spine Specialists who leverages his extensive training in complex spine surgery to treat in degenerative spine disease and trauma. Dr. Waitze is one of a select group of surgeons in the state of Connecticut qualified to perform lateral interbody fusion, a minimally invasive state-of-the-art spinal fusion procedure, Dr. Waitze has been recognized for bringing the newest, most innovative techniques to Greater Waterbury and was recently named one of the state's top neurosurgeons by Connecticut Magazine.
Dr. Waitze believes in spending time with patients to provide them with the best information available about their condition, and about the full range of treatment options available relative to their condition. Dr. Waitze believes that non-surgical treatments should be considered before proceeding with any surgery. If surgery is indicated, Dr. Waitze recommends the least invasive, most progressive methods available.
Directions to our primary location in
How Dr. Alan S. Waitze Can Help You
Conditions
Back And Neck Surgery Relapse/failure
Back Pain And Neck Pain
Brain Tumors
Cervical Spine Disorders
Degenerative And Traumatic Disorders
Degenerative Spinal Disorders
Disease of the Spine
Head Trauma
Scoliosis
Spinal Cord Injury
Spinal Injury
Upper Back Pain
Treatments
Back Surgery
Cervical Spine Surgery
Complex Spine Surgery
Discectomy
High-Risk Surgery
Minimally Invasive Brain Surgery
Minimally Invasive Spinal Fusion
Minimally Invasive Spinal Surgery
Neck Surgery
Neurosurgery
Spinal Decompression
lateral Interbody Fusion
Accolades for Dr. Alan S. Waitze
Professional Distinctions
Named One of the State's Top Neurosurgeons by Connecticut Magazine
Professional Affiliations
Congress of Neurological Surgeons
American Association of Neurological Surgeons
Connecticut State Medical Society
New Haven County Medical Society
Connecticut State Neurosurgical Society
North American Spine Society
Board Certifications
National Board of Medical Examiners
American Board of Neurological Surgery
Office Information for Dr. Alan S. Waitze
Primary Location: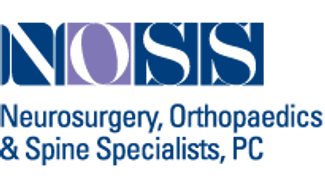 Neurosurgery, Orthopedics, and Spine Specialists
500 Chase Parkway
Waterbury, CT 06708

Neurosurgery, Othopedics, and Spine Specialists Website Link
This information was supplied by or on behalf of the provider.