Meet Dr. Bimal Rami, MD, FACS
Dr. Rami is a board-certified and fellowship-trained neurosurgeon with Greater Baltimore Neurological Associates.
He provides care for patients who experience painful disorders of the brain and spine. He applies the most advanced, minimally invasive spine surgery and motion sparing techniques to help every patient he sees return to a high quality of life.
Dr. Rami at a Glance
Dr. Rami uses innovative approaches to treat degenerative diseases of the spine, such as artificial disc technology and motion preservation in lumbar spine surgery.
He strives to treat every patient individually and deliver the most effective treatment, whether it is operative or non-operative.
Dr. Rami is committed to restoring you to everyday activity.
Dr. Rami is a member of Greater Baltimore Neurosurgical Associates
Directions to our primary location in
How Dr. Bimal Rami, MD, FACS Can Help You
Conditions
Acute Pain
Arm Pain
Back Pain
Brain Injuries
Carpal Tunnel Syndrome
Cervical Spine Disorders
Complex Spinal Disorders
Degenerative Disc Disease
Degenerative Spinal Conditions
Foot Drop
Forward Head Posture
Gait disorders
Head Injury
Herniated Disc / Bulging Disc
Kyphosis
Leg Pain
Lumbar Spine Disorders
Neck Pain
Nerve Pain / Neuralgia
Osteoporotic Compression Fractures
Pinched Nerve
Post-Concussion Syndrome
Sciatica / Radiculopathy
Scoliosis and Deformity
Spinal Cord Injury
Spinal Infections
Spinal Stenosis
Spinal Tumors
Spine Conditions
Spondylolisthesis
Thoracic spine disorders
Trauma
Tumors
Upper Back Pain
Treatments
Back Surgery
Cervical Spine Surgery
Craniostomies
Exercise
Interventional Radiology
Joint Surgery
Lumbar Spine Sugery
Minimally Invasive Surgery
Neurosurgery
Physical Therapy
Radiology
Scan & Imaging Technology
Skull Base Pituitary Surgery
Spine Surgery
Vascular Surgery
Accolades for Dr. Bimal Rami, MD, FACS
Professional Distinctions
Division Head of Minimally Invasive Pituitary Surgery
Professional Affiliations
Diplomate, American Board of Neurological Surgeons
Member, American Association of Neurological Surgery
Fellow, American College of Surgeons
Young Neurosurgeons Society
South Asian Neurosurgeons Society
Alpha Sigma Nu (Jesuit Honor Society)
Phi Sigma Tau (Philosophy Honor Society)
North American Spine Society
Board Certifications
Board Certified, American Board of Neurological Surgeons
Office Information for Dr. Bimal Rami, MD, FACS
Primary Location: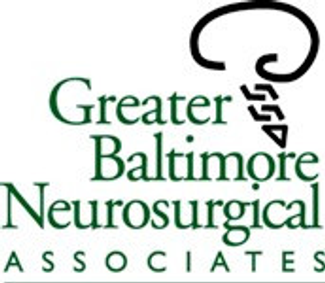 6535 N. Charles Street
Suite 600 - Physicians Pavilion North
Baltimore, MD 21204

Profile last updated: February 12, 2018. This information was supplied by or on behalf of the provider.