Meet Donald D. Dietze
Dr. Dietze is a Board Certified Neurological Surgeon and Fellow of the American Association of Neurological Surgeons that specializes in spinal surgery being the prior Spine Specialist for the Department of Neurosurgery at Tulane University. He has publications on spinal surgery including chapters in major textbooks and has taught spinal surgery techniques to his peers and serves as consultant to major spinal companies. He serves on the North American Spine Society (NASS) Coverage Task Force and on the American Association of Neurologic Surgeons Ethics Committee. He offers the "state of the art" for spinal surgery including laser and endoscopic spinal surgery for neurologic decompression, percutaneous and minimally invasive spinal surgery for spinal fusion, and cervical and lumbar artificial disc replacement and Coflex Interlaminar Posterior Dynamic Spinal Stabilization and cervical laminoplasty to avoid fusion. Surgical treatment is individualized to each patient's needs taking into account their life goals and clarifying realistic expectations. Working together with Dr. John Logan, Orthopedic Spinal Surgeon, he strives to offer the optimal care to his patients with emphasis on proper diagnosis and total care for spinal disorders with or without spinal surgery. When surgery is necessary, the combined experience of Board Certified Neurological Surgeon and Orthopedic Spinal Surgeon develops the optimal surgical planning and performance. His outcomes from spinal surgeon places him in the top 10% of national spinal surgeons. Working together with Physiatrists, Drs. Susan Bryant-Snure and Michael Braxton, together they optimize non-surgical treatment including interventional management to avoid or postpone spinal surgery as appropriate. The goal of treatment is centered on obtaining the best outcomes providing relief in pain and suffering and improved function through a multidisciplinary team approach. The practice motto is "We give back life!"
Dr. Donald D. Dietze is a neurosurgeon and part of the group that makes up Louisiana Heart Hospital & Medical Group.
Directions to our primary location in
How Donald D. Dietze Can Help You
Conditions
Acute Pain
Adult Spinal Deformity
Ankylosing Spondylitis
Auto Related Injuries
Back Pain
Cancer
Carpal Tunnel Syndrome
Cervical Spine Disorders
Chiari Malformation
Complex Spine Disorders
Degenerative Disc Disease
Degenerative Spinal Conditions
Discogenic Pain
Facet Syndrome
Failed Back Surgery Syndrome
Failed Back Syndrome
Foot Drop
Fracture
Herniated Disc / Bulging Disc
Kyphosis
Lower Back Pain
Lumbar Spine Disorders
Myelopathy
Neck Disorders
Neck Pain
Nerve Pain / Neuralgia
Osteoporotic Compression Fractures
Pinched Nerve
Post Laminectomy Syndrome
Sacroiliac Joint Dysfunction
Sciatica / Radiculopathy
Scoliosis and Deformity
Spinal Cord Injury
Spinal Infections
Spinal Stenosis
Spinal Tumors
Spondylolisthesis
Spondylolysis
Treatments
Anterior / Posterior Lumbar Fusion
Anterior Cervical Corpectomy
Anterior Cervical Discectomy / Decompression
Anterior Cervical Fusion
Anterior Lumbar Interbody Fusion (ALIF)
Artificial Disc Replacement - Cervical
Artificial Disc Replacement - Lumbar
Axial Lumbar Interbody Fusion (AxiaLIF)
BMP
Back Surgery
Bone Graft Substitutes
Caudal Injections
Cervical Spine Fusion Instrumentation
Cervical Spine Surgery
Disc Arthroplasty
Discectomy
Discography
Dynamic lumbar stabilization
Endoscopic Microdiscectomy
Epidural Steriod Injections
Facet Joint Injections / Blocks
Facet Rhizotomy Injections
Facet rhizotomy
Image-Guided Spine Surgery
Injections and Blocks
Interspinous process spacers
Intradiscal Electrothermal Therapy (IDET)
Kyphoplasty
Laminectomy / Decompression Surgery
Laminoplasty
Laser Spine Surgery
Lateral Lumbar Interbody Fusion (XLIF)
Low level laser
Lower Back Surgery
Lumbar Corpectomy
Lumbar Spine Fusion Instrumentation
Medial Branch Nerve Blocks
Microdiscectomy / Microdecompression
Minimally Invasive Surgery
Neck Surgery
Nerve Blocks
Nucleoplasty
Percutaneous Spinal Fusion
Physical Therapy
Posterior Cervical Decompression
Posterior Cervical Discectomy
Posterior Cervical Foraminotomy
Posterior Lumbar Interbody Fusion (PLIF)
Posterolateral Lumbar Fusion
Radiofrequency Neuroablation
Radiofrequency procedures
Reconstructive /Revision Spine Surgery
Sacro-Occipital Technique
Sacroiliac Joint Injections / Blocks
Sacroiliac joint fusion
Scoliosis Surgery
Spinal Cord Surgery
Spinal Decompression
Spinal Fusion
Spine Surgery
Sports Medicine
Thoracic Spine Surgery
Transforaminal Injections
Transforaminal Lumbar Interbody Fusion (TLIF)
Trigger Point Injections
Upper Back Surgery
Upper Cervical Specific Techniques
Vertebroplasty
X-STOP
Accolades for Donald D. Dietze
Professional Distinctions
Fellow, American Association of Neurological Surgeons
Assistant Clinical Professor of Neurosurgery - Tulane University, New Orleans, LA
Professional Affiliations
American Association of Neurological Surgeons
Joint Section on Disorders of the Spine and Peripheral Nerves
North American Spine Society
Member, NASS Coverage Task Force
Member, AANS Ethics Committee
Board Certifications
Board Certified, American Board of Neurological Surgery
Office Information for Donald D. Dietze
Primary Location: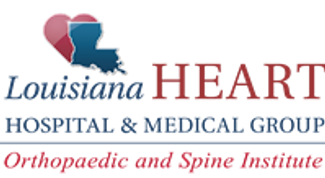 29301 N. Dixie Ranch Road
Lacombe, LA 70445

This information was supplied by or on behalf of the provider.