Meet Dr. Roy D. Vingan, MD
Dr. Vingan is a board-certified neurosurgeon with North Jersey Brain & Spine Center.
He offers a deep expertise of back and neck care, helping patients return to a high quality of life.
Dr. Vingan at a Glance
Dr. Vingan is experienced with neurotrauma and neurovascular work, and is highly skilled in minimally invasive spine surgery techniques.
He advocates for most cases that a non-surgical treatment plan be pursued.
Discuss your spinal conditions with Dr. Vingan.
Dr. Vingan is a member of North Jersey Brain & Spine Center
Directions to our primary location in
How Dr. Roy D. Vingan, MD Can Help You
Specialties
Education
MD, State University of New York
Conditions
Brain Tumors
Cervical Spine Disorders
Complex Spinal Disorders
Degenerative Spinal Conditions
Foot Drop
Herniated Disc / Bulging Disc
Lower Back Pain
Lumbar Spine Disorders
Myelopathy
Neck Pain
Sciatica / Radiculopathy / Leg Pain
Scoliosis and Deformity
Spinal Stenosis
Spinal Tumors
Spondylolisthesis
Sports Injuries
Trauma
Treatments
ALIF (Anterior Lumbar Interbody Fusion)
Anterior / Posterior Lumbar Fusion
Anterior Cervical Discectomy & Fusion
Cervical Disc Replacement
Endoscopic Microdiscectomy
Epidural Steroid Injections
Laminectomy
Laminoplasty
Lateral Lumbar Interbody Fusion
Microdiscectomy / Microdecompression
Minimally Invasive Surgery
Neck / Cervical Spine Surgery
PLIF (Posterior Lumbar Interbody Fusion)
Posterior Cervical Foraminotomy
Posterolateral Lumbar Fusion
Reconstructive / Revision Spine Surgery
Scoliosis Surgery
Spine Surgery
TLIF (Transforaminal Lumbar Interbody Fusion)
Accolades for Dr. Roy D. Vingan, MD
Professional Distinctions
Founding Member of North Jersey Brain & Spine Center
Office Information for Dr. Roy D. Vingan, MD
Primary Location: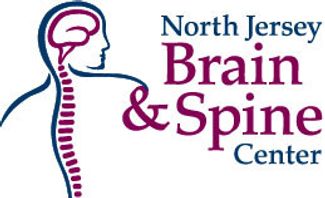 Oradell Office
680 Kinderkamack Road
Suite 300
Oradell, NJ 07649

Hours
Monday: 8:30 - 5:30
Tuesday: 8:30 - 5:30
Wednesday: 8:30 - 5:30
Thursday: 8:30 - 5:30
Friday: 8:30 - 5:30
Visit Dr. Vingan's Profile on the North Jersey Brain & Spine Center Website
Profile last updated: May 23, 2018. This information was supplied by or on behalf of the provider.