Meet Dr. B. Theo Mellion
Dr. B. Theo Mellion is a board certified neurosurgeon with Kansas Spine & Specialty Hospital. Born and raised in Connecticut, Dr. Mellion did his undergraduate work in New Jersey, obtained his medical degree from the University of Connecticut and his PhD from Tulane University. He completed his neurosurgery residency at the Baylor College of Medicine and practiced in Baltimore and Southern Illinois until moving to Wichita, Kansas in 2003.
Dr. Mellion's priority is reducing the back and/or neck pain his patients face, and he recommends physical therapy, epidural injections, or other conservative measures before considering surgery. If a patient has a significant problem and requires surgery, his surgical specialties include adult spinal surgery, complex reconstructive and minimally invasive spine surgery with percutaneous interbody fusion and instrumentation techniques.
Dr. Mellion has his clinical practice with Abay Neuroscience Center and is a physician owner at Kansas Spine & Specialty Hospital.
Directions to our primary location in
How Dr. B. Theo Mellion Can Help You
Specialties
Languages Spoken
Conditions
Acute Pain
Ankylosing Spondylitis
Arm Pain
Arthritis
Auto-Related Injuries
Back Pain
Brain Injuries
Carpal Tunnel Syndrome
Cervical Spine Disorders
Chiari Malformation
Complex Spine Disorders
Degenerative Disc Disease
Degenerative Spine Disorders
Facet Syndrome
Failed Back Surgery Syndrome
Foot Drop
Fracture
Herniated Disc / Bulging Disc
Kyphosis
Leg Pain
Lower Back Pain
Lumbar Spine Disorders
Myelopathy
Neck Disorders
Neck Pain
Nerve Pain / Neuralgia
Osteoporotic Compression Fractures
Pinched Nerve
Sciatica / Radiculopathy
Spinal Cord Injury
Spinal Stenosis
Spinal Tumors
Treatments
Annulus Repair
Anterior / Posterior Lumbar Fusion
Anterior Cervical Corpectomy
Anterior Cervical Discectomy / Decompression
Anterior Cervical Fusion
Anterior Lumbar Interbody Fusion (ALIF)
BMP
Back Surgery
Bracing
Cervical Spine Fusion Instrumentation
Cervical Spine Surgery
Disc Arthroplasty
Discectomy
Discography
Kypholasty
Laminectomy
Laminectomy / Decompression Surgery
Lower Back Surgery
Lumbar Corpectomy
Lumbar Spine Fusion Instrumentation
Microdiscectomy / Microdecompression
Minimally Invasive Surgery
Neck Surgery
Physical Therapy
Posterior Cervical Decompression
Posterior Cervical Discectomy
Posterior Cervical Foraminotomy
Posterior Lumbar Interbody Fusion (PLIF)
Posterolateral Lumbar Fusion
Scoliosis Surgery
Scoliosis Treatment - Non Surgical
Spinal Cord Stimulation
Spinal Cord Surgery
Spinal Decompression
Spinal Fusion
Spine Surgery
Traction
Transforaminal Lumbar Interbody Fusion (TLIF)
Ultrasound
Upper Back Surgery
Vertebroplasty
Accolades for Dr. B. Theo Mellion
Board Certifications
Board Certified, American Board of Neurological Surgery
Office Information for Dr. B. Theo Mellion
Primary Location: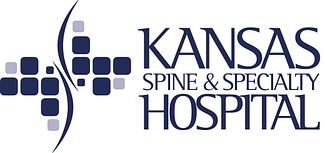 3223 N. Webb Road
Suite 1
Wichita, KS 67226

Visit Kansas Spine & Specialty Hospital's Website
Visit Abay Neuroscience Center's website
'Like' Kansas Spine & Specialty Hospital's Facebook Page
Subscribe to Kansas Spine & Specialty Hospital's YouTube Channel
Additional Locations
Kansas Spine & Specialty Hospital
3333 North Webb Road
Wichita, KS 67226
Driving directions
Profile last updated: August 31, 2016. This information was supplied by or on behalf of the provider.