Meet Dr. James R. Rappaport, MD
Sierra Regional Spine Institute is dedicated to providing the highest quality of patient care in the most efficient and timely manner possible. We believe that all patients are entitled to medical care and strive to maintain appropriate and reasonable patient fees. We continually develop new patient services responding to the changes in healthcare requirements as well as the needs of the healthcare community. SRSI encourages its employees to participate and support our neighborhood activities.
Doctor Quote
High Tech Care - Old Fashioned Caring.
Directions to our primary location in
How Dr. James R. Rappaport, MD Can Help You
Conditions
Cervical Spine Disorders
Degenerative Disc Disease
Degenerative Spinal Conditions
Herniated Disc / Bulging Disc
Lumbar Spine Disorders
Myelopathy
Neuropathic Pain
Osteoporosis
Sciatica / Radiculopathy
Scoliosis and Deformity
Spinal Stenosis
Spondylolisthesis
Sports Injuries
Trauma
Tumors
Whiplash
Treatments
Artificial Disc Replacement - Lumbar
Discectomy
Epidural Steroid Injections - Lumbar
Exercise
Kyphoplasty
Lower Back Surgery
Microdiscectomy / Microdecompression
Minimally Invasive Surgery
Neck Surgery
Physical Therapy
Rehabilitation
Scoliosis Surgery
Spinal Cord Stimulation
Spinal Fusion
Upper Back Surgery
Vertebroplasty
Accolades for Dr. James R. Rappaport, MD
Professional Distinctions
Spine Fellowship - Dr. Brodsky at Baylor University in Houston, Texas
Spine Surgery - Dr. John O'Brien in London, England.
Commander - U.S. Navy Reserve
U.S. Ski Team Physician
Professional Affiliations
American Academy of Orthopaedic Surgeons
American Board of Surgery
Board Certifications
Orthopaedic Surgery, 1990, Re-certified 2000
Office Information for Dr. James R. Rappaport, MD
Primary Location: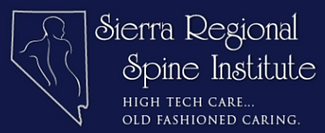 6630-A South McCarran Boulevard
Suite 4
Reno, NV 89509

Profile last updated: August 30, 2016. This information was supplied by or on behalf of the provider.