Meet Dr. John McClellan, MD
Dr. John McClellan is a fellowship trained orthopaedic surgeon in Omaha, Nebraska. His research interests include adolescent lumbar stress fractures, lumbar surgery outcomes and surface area and its role in post operative stability.
Dr. McClellan works with the team at Nebraska Spine Hospital to provide a center of excellence for spinal care.
Additional locations across the region including Lincoln, Fremont, Columbus, Grand Island, Lexington, and Shenandoah, IA.
Directions to our primary location in
How Dr. John McClellan, MD Can Help You
Conditions
Acute/Chronic Pain
Adolescent Lumbar Stress Fractures
Arthritis
Degenerative Disc Disease
Failed Back Syndrome
Fibromyalgia
Herniated / Bulging Disc
Ligament Instability
Muscle Injuries
Myelopathy
Radicular Pain
Radicular Pain/Symptoms
Scoliosis
Spinal Deformity
Spinal Fractures
Spinal Instability
Spinal Stenosis
Spine Disorders
Spine Infections
Spine Injuries
Spine Pain
Spine Problems
Spine Trauma
Spine Tumor
Spondylolethesis
Spondylolysis
Treatments
ALIF (anterior lumbar interbody fusion)
Anterior / Posterior Lumbar Fusion
Bracing/Supports
Cervical Spine Fusion
Decompression
Disc Replacement
Disectomy
Disk Surgery On Back And Neck
Fluoroscopic Spinal Injections
Fluroscopic Guided Injections
Fracture Repair
Injections
Laminectomy
Laminotomy
Minimally Invasive Surgery
Motion Preservation Surgery
Motion Preservation Techniques
Neck Surgery
Occupational Therapy
Percutaneous Lumbar Surgery
Physical Therapy
Spinal Fusion
Spine Surgery
Surgery for Degenerated Disc
TLIF: Transforaminal Lumbar Interbody Fusion
X–Ray On Site
Accolades for Dr. John McClellan, MD
Professional Distinctions
Pediatric and Adult Spinal Surgery Fellowship - Queens Medical Centre, Nottingham, England
Clinical Professor, Department of Surgery, Creighton University
Clinical Professor, Department of Orthopaedics, University Nebraska Medical Center
Reviewer: Spine Journal, 2008-present
Alpha Omega Alpha Honor Medical Society, Member 1997-Present
Professional Affiliations
American Academy of Orthopaedic Surgeons
AO North America Spine Teaching Faculty
Scoliosis Research Society, Active Fellow, September 2006
North American Spine Society, Active Member
Nebraska Medical Society
Board Certifications
National Board of Medical Examiners, July 1, 1994
Part I, American Board of Orthopaedic Surgery, July 17, 1998
Part II, American Board of Orthopaedic Surgery, July 12, 2001
American Board of Orthopaedic Surgery certified, December 31, 2021
Board Certified, AAOS July 2001, Recertified 2009
Office Information for Dr. John McClellan, MD
Primary Location: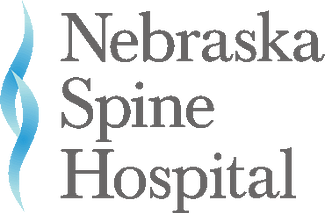 Nebraska Spine and Pain Center
13616 California Street
Suite 100
Omaha, NE 68154

Profile last updated: April 25, 2018. This information was supplied by or on behalf of the provider.