Meet Dr. Marco Rodriguez, MD
Dr. Rodriguez is a board-certified, fellowship-trained orthopedic surgeon with the International Spine Institute.
Dr. Rodriguez specializes in less-invasive procedures—such as stem cell disc therapy, endoscopic spine surgery, and artificial disc replacement—as alternatives to spinal fusion, which he considers a last-resort surgery. These procedures are less invasive, use smaller incisions, and have the goal of faster recovery. Dr. Rodgriguez uses these procedures to bridge the gap between pain management (short-term relief) and minimally invasive spinal surgery (long recovery).
Dr. Rodriguez at a Glance
Patients from North, South, and Central America enjoy his Concierge Spine Care service and Medical Tourism Program. Many people travel to receive a second opinion from him.
In 2009 Dr. Rodriguez received spine fellowship training at Texas Back Institute, which is known for its research, leadership, and expertise in artificial disc replacement. After practicing for 6 years at a multispecialty orthopedic practice, he founded the International Spine Institute in 2015.
Discuss your symptoms, diagnosis, and treatment options with Dr. Rodriguez.
Dr. Rodriguez is a member of International Spine Institute.
Directions to our primary location in
How Dr. Marco Rodriguez, MD Can Help You
Specialties
Education
Fellowship, Texas back Institute, Plano, TX
Residency, Louisiana State University, New Orleans, LA
MD, Case Western Reserve University, Cleveland, OH
Conditions
Degenerative Disc Disease
Degenerative Spinal Conditions
Discogenic Pain
Facet Syndrome
Failed Back Surgery Syndrome
Foot Drop
Herniated Disc / Bulging Disc
Low Back & Leg Pain
Lumbar Spine Disorders
Neck Disorders
Neck Pain
Sciatica / Radiculopathy / Leg Pain
Spinal Stenosis
Spondylolisthesis
Treatments
ALIF (Anterior Lumbar Interbody Fusion)
Anterior / Posterior Lumbar Fusion
Anterior Cervical Discectomy & Fusion
Cervical Disc Replacement
Cervical Endoscopic Rhizotomy
Endoscopic Foraminalplasty
Endoscopic Microdiscectomy
Facet Rhizotomy
Interlaminer Endoscopic Discectomy
Laminectomy
Laminoplasty
Lumbar Artificial Disc Replacement
Lumbar Artificial Replacement
Lumbar Endoscopic Rhizotomy
Microdiscectomy / Microdecompression
Minimally Invasive Surgery
Neck / Cervical Spine Surgery
Radiofrequency Procedures
Spinal Fusion
Spine Surgery
Stem Cell Therapy
TLIF (Transforaminal Lumbar Interbody Fusion)
Transforaminal Endoscopic Discectomy
Accolades for Dr. Marco Rodriguez, MD
Professional Affiliations
Louisiana Orthopedic Association
North American Spine Society
American Academy of Orthopedic Surgery
Office Information for Dr. Marco Rodriguez, MD
Primary Location: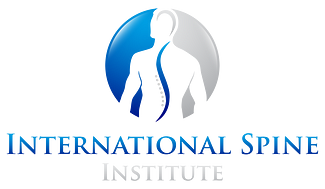 Baton Rouge
606 Colonial Drive
Suite A
Baton Rouge, LA 70806

Hours
Monday: 8:00 - 5:00
Tuesday: 8:00 - 5:00
Wednesday: 8:00 - 5:00
Thursday: 8:00 - 5:00
Friday: 8:00 - 5:00
Visit the International Spine Institute Website
Like International Spine Institute on Facebook
Profile last updated: March 15, 2019. This information was supplied by or on behalf of the provider.