Meet Dr. Neil D. Shah
Neil Dilip Shah, MD is a Board-Certified Orthopedic Surgeon and Fellowship-Trained in Spine Surgery. Dr. Shah brings a conservative approach to low back and neck pain while also offering the most current minimally invasive surgical techniques when a procedure is indicated. He is dedicated to improving the quality of life for his patients through a multi-disciplinary approach customized to the specific needs of each individual.
Dr. Shah is meticulous in his desire to provide the least invasive treatment options. He does not rely on surgery but understands that in some cases it becomes the necessity for spinal restoration. In such situations, Dr. Shah wants to provide the quickest recovery through the use of the latest and most minimally invasive technology. He is well trained in all spinal procedures (cervical, thoracic and lumbar) including scoliosis and deformity surgeries.
Directions to our primary location in
How Dr. Neil D. Shah Can Help You
Conditions
Abdominal Pain
Acute Pain
Ankylosing Spondylitis
Arthritis
Auto/Work Related Injuries
Back Pain
Cervical Spine Disorders
Chronic Pain
Coccydynia
Complex Spine Disorders
Degenerative Conditions
Degenerative Disc Disease
Extremity Dysfunction/Pain
Facet Joint Pain
Facet Syndrome
Failed Back Surgery Syndrome
Herniated/Bulging Disc
Hip Pain
Infections
Joint Pain
Joint Pain/Injury
Kyphosis
Leg Pain
Ligament strain
Low Back Pain
Lumbar Spine Disorders
Muscle Pain/strain
Musculoskeletal Disorders
Myalgias
Myelopathy
Myositis
Neck Disorders
Neck Pain
Nerve Conditions
Nerve Pain/Neuralgia
Neuropathic Pain
Osteoarthritis
Osteoperosis
Osteoporotic Compression Fractures
Pinched Nerve
Piriformis Syndrome
Radicular Pain
Sacroiliac Joint Pain
Sciatica
Scoliosis
Spinal Cord Injury
Spinal Deformity
Spinal Infection
Spinal Stenosis
Spinal Trauma
Spinal Tumors
Spondylolisthesis
Spondylosis
Tumors
Treatments
ALIF (anterior lumbar interbody fusion)
Annulus Repair
Anterior Cervical Corpectomy
Anterior Cervical Discectomy / Decompression
Anterior Cervical Fusion
Anterior/Posterior Lumbar Fusion
Artificial Disc Replacement
Axial Lumbar Interbody Fusion (AxiaLIF®)
Back Surgery
CT Scan
CT Scan Analysis
Cervical Spine Fusion Instrumentation
Cervical Spine Surgery
Decompression
Disc Arthroplasty
Discectomy
Discography
Dynamic lumbar stabilization
Home Exercise Program
Kyphoplasty
Laminectomy/Decompression Surgery
Laminoplasty
MRI Analysis
Minimally Invasive Interbody Fusion
Minimally Invasive Spine Surgery
Myelography Analysis
PLIF (posterior lumbar interbody fusion)
Posterior Cervical Decompression
Posterior Cervical Discectomy
Posterior Cervical Foraminotomy
Posterolateral Lumbar Fusion
Reconstructive / Revision Spine Surgery
Sacroiliac joint fusion
Scoliosis Surgery
Spinal Decompression
Spinal Fusion
Spinal Injections
Spinal Reconstruction
Spinal Rehabilitation
TLIF (transforaminal lumbar interbody fusion)
Vertebroplasty
X-Ray
X-ray Analysis
XLIF (lateral lumbar interbody fusion)
Accolades for Dr. Neil D. Shah
Professional Distinctions
Stanford/St. Mary's Spine Fellowship
Professional Affiliations
American Academy of Orthopaedic Surgeons
North American Spine Society
International Society for the Advancement of Spine Surgery
American Medical Association
Texas Medical Association
Office Information for Dr. Neil D. Shah
Primary Location: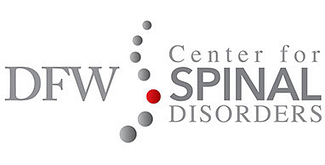 440 W I-635
Plaza II, Suite #465
Irving, TX 75063

Profile last updated: April 11, 2017. This information was supplied by or on behalf of the provider.