Meet Dr. Amit Sharma, MD
Dr. Amit Sharma is a board certified physician who specializes in the interventional pain management with Long Island Neurosurgical and Pain Specialists. Dr. Sharma has consistently received the "Patients Choice Awards" and "Compassionate Doctor Award" over the last few years. He is a lifetime member of American Society of Interventional Pain Physicians and a member of numerous national and international pain societies.
Dr. Sharma has performed over 10,000 interventional procedures over the past few years. He specializes in the management of back and neck problems, and neuropathic and cancer pain. He also has special interest in ischemic pain and peripheral vascular disease related issues. He has an expertise in neuromodulation (spinal cord stimulation), intrathecal drug delivery systems, minimally invasive spine procedures (Kyphoplasty, Intradiscal Electrothermy, Nucleoplasty, MILD) and radiofrequency ablative procedures. Along with the other physicians at Long Island Neurological and Pain Specialists, he is a strong proponent of non-operative interventions such as physical therapy and acupuncture.
Directions to our primary location in
How Dr. Amit Sharma, MD Can Help You
Specialties
Pain Medicine and Management Physician
Anesthesiologist
Conditions
Acute Pain
Ankle Pain
Arm Pain
Auto-Related Injuries
Back Pain
Cancer Pain
Carpal Tunnel Syndrome
Cervical Spine Disorders
Chronic Pain
Coccydynia
Complex Regional Pain Syndrome
Compression Fracture
Degenerative Disc Disease
Degenerative Spinal Conditions
Extremity Dysfunction / Pain
Facet Syndrome
Failed Back Surgery Syndrome
Foot Pain
Herniated Disc
Hip Pain
Ischemic Pain
Knee Pain
Leg Pain
Lower Back Pain
Lumbar Spine Disorders
Neck Disorders
Neck Pain
Nerve Pain / Neuralgia
Neuropathic Pain
Peripheral Vascular Disease
Pinched Nerve
Piriformis Syndrome
Reflex sympathetic dystrophy
Sacroiliac Joint Dysfunction
Sciatica
Shoulder Pain
Spinal Cord Injury
Spinal Stenosis
Spine Conditions
Spine Disorders
Sports Injuries
Upper Back Pain
Wrist Pain
Treatments
Botulinum Toxic Injections
Caudal Injections
Diagnostic Testing
Discectomy
Discography
Epidural Steriod Injections
Facet Rhizotomy Injections
Facet rhizotomy
Hip Joint Injections
Injections
Interventional Lumbar Spine Injections
Interventional Pain Medicine
Knee Injections
Kyphoplasty
Laminectomy / Decompression Surgery
Medial Branch Nerve Blocks
Nerve Blocks
Nucleoplasty
Pain Management
Pain Pumps
Peripheral Joint and Muscular Injections
Radiofrequency Neuroablation
Sacrococcygeal Injections
Sacroiliac Joint Injections / Blocks
Shoulder Injections
Soft Tissue Injections
Spinal Cord Stimulation
Sympathetic Ganglion Blocks
Transforaminal Injections
Trigger Point Injections
Vertebroplasty
Accolades for Dr. Amit Sharma, MD
Professional Distinctions
Diplomate, American Board of Anesthesiology & Pain Medicine
Director of the Pain Program at Good Samaritan Hospital Medical Center
Chairman of the Division of Pain Medicine for the Department of Anesthesiology
Professional Affiliations
American Society of Interventional Pain Physicians
Office Information for Dr. Amit Sharma, MD
Primary Location: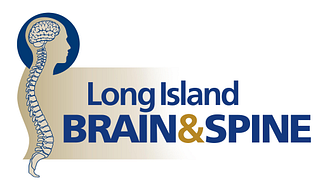 1175 Montauk Highway
Suite 6
West Islip, NY 11795

This information was supplied by or on behalf of the provider.