Meet Dr. David Kim, MD
Dr. David Kim is a board certified, fellowship-trained Physiatrist and Interventional Pain Medicine Physician in Warrenton, VA and has been a member of Blue Ridge Orthopaedic and Spine Center since 2003. Blue Ridge Orthopaedic and Spine Center personalizes your orthopaedic care and pain management. Our goal is to return you to function in the least invasive manner possible. We utilize the latest techniques in non-operative management of spinal conditions. However, in the event you require surgery, we are trained in the latest techniques for minimally invasive and open procedures.
Doctor Quote
I believe in comprehensive multi-disciplinary pain management to improve function and restore quality of life. We offer the latest and most state of the art treatment availible to patients living with or experiencing acute or chronic pain conditions.
Directions to our primary location in
How Dr. David Kim, MD Can Help You
Specialties
Pain Medicine and Management Physician
Physiatrist
Conditions
Acute Pain
Arthritis
Back Pain
Cervical Spine Disorders
Chronic Pain
Coccydynia
Complex Regional Pain Syndrome
Complex Spinal Disorders
Degenerative Disc Disease
Degenerative Spinal Conditions
Facet Syndrome
Failed Back Surgery Syndrome
Herniated Disc / Bulging Disc
Hip Pain
Joint Pain
Knee Pain
Leg Pain
Ligament strain
Lower Back Pain
Lumbar Spine Disorders
Muscle Pain / Muscle Strain
Musculoskeletal Disorders
Neck Pain
Nerve Pain / Neuralgia
Neuropathic Pain
Osteoarthritis
Osteoporosis
Osteoporotic Compression Fractures
Pinched Nerve
Piriformis Syndrome
Post Surgery Pain
Reflex sympathetic dystrophy
Sacroiliac Joint Dysfunction
Sciatica / Radiculopathy
Shoulder Pain
Spinal Stenosis
Spondylolisthesis
Thoracic spine disorders
Upper Back Pain
Workers' Compensation Injuries
Treatments
Acupuncture
Behavioral Modification
Bracing
Caudal Injections
Diagnostic Testing
Discography
EMG
EMG/Nerve conduction studies
Epidural Steroid Injections - Cervical
Epidural Steroid Injections - Lumbar
Facet Joint Injections / Blocks
Facet Rhizotomy Injections
Facet rhizotomy
Foot orthotics
Hip Joint Injections
Interventional Pain Medicine
Joint Injections
Knee Injections
Magnetic Resonance Imaging (MRI)
Massage therapy
Medial Branch Nerve Blocks
Nerve Blocks
Nerve Testing
Orthotics
Pain Management
Peripheral Joint and Muscular Injections
Physiatry
Physical Medicine & Rehabilitation
Physical Therapy
Radiofrequency Neuroablation
Radiofrequency procedures
Rehabilitation
Sacrococcygeal Injections
Sacroiliac Joint Injections / Blocks
Shoulder Injections
Soft Tissue Injections
Sympathetic Ganglion Blocks
Transforaminal Injections
Trigger Point Injections
Water therapy
Accolades for Dr. David Kim, MD
Professional Distinctions
ACGME-accredited Interventional Pain Management Fellowship, Medical College of Virginia - Richmond, VA
Professional Affiliations
American Academy of Physical Medicine and Rehabilitation
Association for Psychological Science
Fauquier County Medical Society
Medical Society of Virginia
North American Spine Society
Board Certifications
Board Certified, American Board of Physical Medicine and Rehabilitation
Board Certified in Pain Medicine, American Medical Association
Medical Acupuncture Certification, The UCLA Helms Medical Institute
Office Information for Dr. David Kim, MD
Primary Location: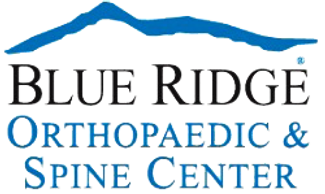 52 West Shirley Avenue
Warrenton, VA 20186

Blue Ridge Orthopaedic & Spine Center
Blue Ridge Orthopaedic & Spine Center's Facebook Page
This information was supplied by or on behalf of the provider.