Meet Dr. Robert Corba, MD
Dr. Corba is a board-certified anesthesiologist and pain management physician with Spine Center of Excellence at OAA Orthopaedic Specialists.
He utilizes a wide array of treatments and interventions that help patients return to function and activity.
Dr. Corba at a Glance
He completed his anesthesiology residency and interventional pain management fellowship at Thomas Jefferson University Hospital, where he twice received the Arthur Tarrow Award for research excellence.
After completing his fellowship he began the division of Interventional Pain Medicine at MCP Hahneman University Hospital.
Dr. Corba is dedicated to relieving your pain.
Dr. Corba is a member of Spine Center of Excellence at OAA Orthopaedic Specialists.
Directions to our primary location in
How Dr. Robert Corba, MD Can Help You
Specialties
Pain Medicine and Management Physician
Education
Fellowship, Pain Medicine - Thomas Jefferson University Hospital
Residency, Anesthesiology - Thomas Jefferson University Hospital
Medical School - Philadelphia College of Osteopathic Medicine, Philadelphia, Pennsylvania
Conditions
Arthritis
Auto Accidents/Whiplash
Auto-Related Injuries
Bulging And Herniated Disc
Cervical Spine Disorders
Degenerative Disc Disease
Degenerative Spinal Conditions
Facet Syndrome
Failed Back Syndrome
Joint Pain
Knee Pain
Low Back Pain
Lumbar Spine Disorders
Neck Pain
Nerve Pain / Neuralgia
Neuropathic Pain
Sacroiliac Joint Dysfunctions
Sciatica / Radcuopathy / Leg Pain
Scoliosis and Deformity
Spinal Stenosis
Thoracic Spine Disorders
Upper Back Pain
Whiplash
Work Injuries
Treatments
Diagnostic Discography
Facet Joint Injection
Facet Joint Injections/Blocks
Facet rhizotomy
Interventional Pain Medicine
Kypholasty
Laminectomy
Medical Branch Blocks
Medical Branch Nerve Blocks
Minimally Invasive Spinal Surgery
Non Surgical Treatment and Diagnosis
Pain Management
Radiofrequency Procedures
Sacroiliac Joint Injections / Blocks
Spinal Cord Stimulation
What Patients are Saying About Dr. Robert Corba, MD
I would like to thank all OAA staff and Dr. Corba for the wonderful experience. The Allentown facility is extremely comfortable and beautiful, and the staff very polite, professional and precise. Dr. Corba explained everything about my pain and provided me with a precise and effective treatment. I strongly recommend OAA!

— Al

I waited a long time to get a steroid shot and I am so sorry I did. It has helped me VERY much, and Dr. Corba was GREAT

— Carolyn

I am so glad I found OAA. My family doctor referred me to them and I am seeing Dr. Corba and Dr. Falatyn. I am very appreciative for what they have done and are doing to help me. I would recommend them to anyone

— Cindy

I have been seeing Dr. Cobra for about 10 years and have followed him from other practices. I would not trust anyone else with my care. He is the most compassionate, knowledgeable, and caring doctor I have ever been to. I recently brought my husband to see him for a back problem, and he couldn't be happier with the care he received as well. Would recommend Dr. Cobra to anyone who is looking for a doctor that is willing to answer all your questions, and works with you in your care.

— Debbie

I have been going to Dr. Corba for over ten years now. I would not trust any other pain specialist to deal with my extensive care like Dr. Corba. I can always count on him to listen to my concerns, and together we come up with a treatment option. He has patience and compassion for his patients. I am so lucky to have him as my doctor and hopefully continue to for a very long time to come.

— Lori

Dr. Corba is very hands on and put me completely at ease. He thoroughly explained what he was going to do to help alleviate my pain. All the nurses and attendants in the unit are very friendly and caring, making sure I was well taken care of. I would strongly recommend the Surgery Center of Allentown and Dr. Corba to anyone needing pain management

— Francis

I like Dr. Corba and his staff. Dr. Corba really searches for all possible causes and solutions for pain management. I am so glad my family doctor recommended him! Dr. Corba really gave me my life back. Thanks Dr. Corba!

— Herb

Dr. Corba gave me an epidural injection for leg and back pain. As has been my experience in the past, the relief has been wonderful!

— Milton

Dr. Corba he did a great job with my last epidural. I felt better than I have in a very long time and was able to perform tasks better than I could in over a year. THANKS!

— Ron

I had severe back pain due to degenerative discs in my upper back. I saw Dr. Corba who has been fantastic as well as everyone on his team. I had a spinal injection yesterday to help with the pain and the outcome has been fantastic. Great operation at OAA from the front desk all the way through billing! 5 Stars!

— Scott
Accolades for Dr. Robert Corba, MD
Professional Affiliations
American Osteopathic Association
North American Neuromodulation Society
Grid Iron Greats Treating Physician
Board Certifications
American Board of Anesthesiology
American Board of Anesthesiology
Awards
Arthur Tarrow Award for Research Excellence
Office Information for Dr. Robert Corba, MD
Primary Location: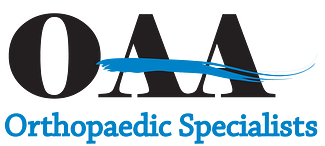 250 Cetronia Road
Allentown, PA 18104

Hours
Monday: 8:00 - 5:00
Tuesday: 8:00 - 5:00
Wednesday: 8:00 - 5:00
Thursday: 8:00 - 5:00
Friday: 8:00 - 5:00
Spine Center of Excellence Facebook
Insurance Accepted
Most Insurance Providers Accepted
Profile last updated: March 27, 2018. This information was supplied by or on behalf of the provider.