Meet Michael A. Braxton
Dr. Michael Braxton is a board-certified Physiatrist with Louisiana Heart Hospital & Medical Group in Louisiana who specializes in musculoskeletal problems, non-operative orthopedics and spine conditions as well as occupational medicine.
Louisiana Heart Hospital & Medical Group proudly offers a multidisciplinary practice with experts in the fields of neurosurgery and spinal surgery for musculoskeletal and cranial disorders, rehabilitative medicine, orthopaedic surgery, and sports medicine. Our experts treat diseases and injuries of the muscles, bones, joints and spine while striving to maintain the most technologically advanced and safest treatment options.
Directions to our primary location in
How Michael A. Braxton Can Help You
Conditions
Acute Pain
Arm Pain
Arthritis
Back Pain
Bursitis
Cervical Spine Disorders
Chronic Pain
Coccydynia
Degenerative Disc Disease
Degenerative Spinal Conditions
Facet Syndrome
Fibromyalgia
Foot Drop
Herniated / Bulging Disc
Hip Pain
Joint Pain
Knee Pain
Leg Pain
Ligament strain
Lower Back Pain
Lumbar Spine Disorders
Muscle Pain / Muscle Strain
Muscle Pain / Strain
Musculoskeletal Disorders
Myalgias
Myelopathy
Myositis
Neck Disorders
Neck Pain
Nerve Pain/Neuralgia
Neuropathic Pain
Osteoarthritis
Osteoporosis
Osteoporotic Compression Fractures
Piriformis Syndrome
Sacroiliac Joint Dysfunction
Sciatica / Radiculopathy
Scoliosis and Deformity
Shoulder Pain
Spinal Stenosis
Treatments
Diagnostic Testing
Epidural Steroid Injections
Exercise
Facet Joint Injections/Blocks
Knee Injections
Osteoporosis Testing / Treatments
Physiatry
Physical Medicine And Rehabilitation
Physical Therapy
Rehabilitation
Sacroiliac Joint Injections/Blocks
Shoulder Injections
Soft Tissue Injections
Transforaminal Injections
Trigger Point Injections
Office Information for Michael A. Braxton
Primary Location: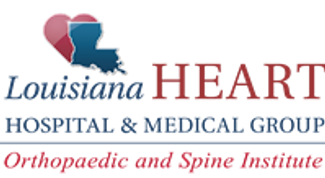 29301 N. Dixie Ranch Road
Lacombe, LA 70445

This information was supplied by or on behalf of the provider.