Meet Dr. Vivek Mehta
Dr. Vivek Mehta is a board certified, fellowship-trained physiatrist in New York. He specializes in spine care and treats conditions such as herniated discs, joint problems, shoulder and neck issues, sports injuries, scoliosis, spondylolysis, neck deformation, fibromyalgia and movement disorders. Dr. Mehta treatments include x-rays, pain management, mobility therapy, and pediatric physical therapy.
Dr. Mehta is part of the group that makes up The Spine & Rehab Group.
Directions to our primary location in
How Dr. Vivek Mehta Can Help You
Specialties
Languages Spoken
Conditions
Ankle Pain
Arthritis
Back Injuries
Cervical Radiculopathy
Cervical Sprain / Strain
Coccydynia
Degenerative Disc Disease
Elbow Pain
Facet Joint Syndrome
Fibromyalgia
Foot Pain
Hand Pain
Headaches
Herniated Disc
Hip Pain
Joint Problems
Knee Pain
Kyphosis
Low Back Pain
Lumbar Sprain / Strain
Migraines
Movement Disorders
Muscle Spasms
Myofascial Pain Syndrome
Neck Disorders
Neck Injuries
Neck Pain
Peripheral Neuralgia
Phantom Limb Pain
Piriformis Syndrome
Post Laminectomy Syndrome
Radiculopathy
Sacroiliac Joint Dysfunction
Sciatica
Scoliosis
Shoulder Pain
Shoulder Problems
Spinal Arthritis
Spinal Infections
Spinal Stenosis
Spondylolisthesis
Sport Injuries
Sports Injuries
Thoracic Sprain / Strain
Wrist Pain
Treatments
Balance Training
Caudal Injections
Caudal Steroid Injection
Celiac Plexus Block
Cervical Facet Radiofrequency Neurotomy
Cold Laser Treatment
Discography
Electromyography (EMG)
Epidural Steroid Injections - Cervical
Epidural Steroid Injections - Lumbar
Facet Joint Injections / Blocks
Hip Joint Injections
Home Exercise Programs
Interspinous Process Decompression - X-STOP®
Interventional Pain Management
Intradiscal Electrothermal Therapy (IDET)
Intrathecal Pump Implant
Joint Fluid Replacement Therapy (Visco-Supplementation) Of Knee And Shoulder
Joint Injections
Joint Mobilization
McKenzie Exercises
Mobility Training
Modalities
Muscle Energy Technique
Nerve Blocks
Non-Surgical Treatment and Diagnosis
Pain Management
Pediatric Therapy
Physical Medicine
Physical Therapy
Platelet Rich Plasma
Postural Training
RACZ Caudal Neurolysis
Sacroiliac Joint Injections / Blocks
Shoulder Injections
Soft Tissue Injections
Spinal Cord Stimulator
Strength Training
Therapeutic Exercise
Trigger Point Injections
Trigger Point Therapy
X-Rays
Accolades for Dr. Vivek Mehta
Professional Distinctions
Fellowship, Interventional Spine - The Orthopedic Clinic Association, Phoenix, AZ
Professional Affiliations
International Spine Intervention Society
North American Spine Society
New York Society of Physical Medicine and Rehabilitation
Board Certifications
Board Certified, American Board of Physical Medicine and Rehabilitation
Office Information for Dr. Vivek Mehta
Primary Location: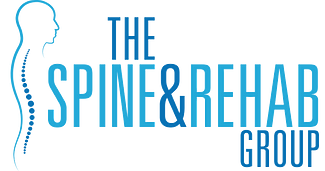 New Jersey Pain Care Center
44 State Route 23
Riverdale, NJ 07457

Visit The Spine & Rehab Group Website
Visit the NY Spine and Rehab Medicine Website
Visit the Manhattan Rehabilitation Services Website
Visit the New Jersey Pain Care Website
Find The Spine & Rehab Group on Google+
Additional Locations
The Spine & Rehab Group - New York
41 Fifth Avenue
Suite 1A
New York, NY 10003
Driving directions
The Spine & Rehab Group - New York
56 West 45th Street
11th Floor
New York, NY 10036
Driving directions
The Spine & Rehab Group - Manhattan
24 East 12 Street
Suite 203
New York, NY 10003
Driving directions
This information was supplied by or on behalf of the provider.