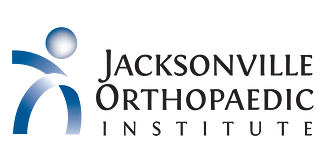 Learn About Jacksonville Orthopaedic Institute
The Jacksonsville Orthopaedic Institute prides itself on using the latest technology and equipment to provide patients with exceptional orthopaedic care. In addition to pain management therapy, the multidisciplinary team offers a variety of services, including physical therapy, non-invasive and minimally invasive procedures, and complex surgical procedures.
The Jacksonville Orthopaedic Institute team is made up of board certified orthopaedic surgeons, pain management specialists, physiatrists, physical therapists and sports medicine physicians. With seven convenient offices and ten state-of-the-art rehabilitation facilities, the Jacksonville Orthopaedic Institute provides an outstanding and encouraging environment for patient care.
The physicians and staff of Jacksonville Orthopaedic Institute can be found "On the Field," proudly assisting area high schools, colleges and universities, as well as professional sports teams such as the NFL's Jacksonville Jaguars and AFL's Jacksonville Sharks.
Directions to our primary location in
Meet the Physicians of Jacksonville Orthopaedic Institute
How Jacksonville Orthopaedic Institute Can Help You
Type of Practice
Awards
Blue Distinction Center for Hip and Knee
Women's Choice Award Orthopedics
2015 Best Winner Jax4Kids Physical Therapy
Conditions
Achiles Tears
Achilles Tendinitis
Acute and Chronic Musculoskeletal Conditions
Adult Spinal Deformity
Ankle Fracture
Ankle Pain
Ankle Sprain
Arthritis
Back Pain
Bursitis
Carpal Tunnel Syndrome
Cervical Spine Problems
Compression Fracture
Concussion
DeQuervain's Tendinosis
Degenerative Disc Disease
Elbow Injuries
Foot and Ankle Conditions
Fractures
Frozen Shoulder
Ganglion Cysts
Golfer's Elbow
Hand Injuries
Hand Pain
Head Injury
Herniated Disc
Hip Pain
Hip and Knee Injuries
Joint Conditions
Kyphosis
Lower Back Pain
Lumbar Spine Problems
Meniscal tears
Myelopathy
Neck Pain
Nutritional Needs
Orthopaedic Trauma
Osteoarthritis
Pars Fracture
Pediatric Spinal Deformity
Pinched Nerve
Radiculopathy
Rheumatoid Arthritis
Rotator Cuff
Sciatica
Scoliosis
Scoliosis Deformity
Shoulder Impingement
Shoulder Injuries
Shoulder Pain
Spinal Stenosis
Spondylolisthesis
Sports Injuries
Tendonitis
Tennis Elbow
Thoracic Spine Problems
Trigger Finger
Wrist Pain
Treatments
Acupuncture
Anterior Cervical Disc Fusion
Anterior Cervical Fusion
Anterior Scoliosis Fusion
Arthroscopy
Artificial Disc Replacement - Cervical
Artificial Disc Replacement - Lumbar
Back Education
Carpal Tunnel Release
Cervical Fusion
Decompression
Electrodiagnostic Studies
Epidural Injections
Exercise Program
Facet Joint Injections
Fracture Care
Fusion
Graston Technique
Herbal Anti-inflammatories
Hip Injections
Hip Replacement
Image-guided Injections
Injury Rehabilitation
Interventional Pain Management
Joint Replacement
Kypholasty
Kyphoplasty
Lateral Lumbar Interbody Fusion (XLIF)
Lumbar Laminectomy
Medical Laser
Medical Massage Therapy
Microsurgery
Minimally Invasive Spinal Surgery
Minimally Invasive Surgery
Nerve Testing
Neuromodulation
Non-Surgical Treatments
Pain Medicine & Management
Physical Medicine And Rehabilitation
Platelet Rich Plasma Injections
Posterior Cervical Decompression
Posterior Cervical Fusion
Radiofrequency Ablation
Radiofrequency Lesioning
Rehabilitation
Revision Spine Surgery
Robotic Spine Surgery
Scoliosis Surgery
Shoulder Injections
Spinal Cord Stimulator Placement
Sports Medicine
Total Hip Replacement
Total Joint Replacement
Total Knee Replacement
Highlights from Jacksonville Orthopaedic Institute
In the News
JOI Opens It's 7th Physician Practice and 10th Physical Therapy Practice
Of Note:
Effective February 1, 2011, Jacksonville Orthopaedic Institute is now a subsidiary of Baptist Health
*
JOI has nine rehabilitation facilities throughout the city of Jacksonville:
Beaches
1577 Roberts Drive
Jacksonville Beach, FL 32250
Orange Park/Clay County
1845 Town Center Boulevard, Suite 410
Fleming Island, FL 32003
Mandarin
12276 San Jose Boulevard, Suite 717
Jacksonville, FL, 32223
North
12961 North Main Street, Suite 201 & 202
Jacksonville, FL 32218
Point Meadows
7740 Point Meadows Drive, Suite 1 & 2
Jacksonville, FL 32256
Westside
5393 Roosevelt Blvd, Suite 17
Jacksonville, FL 32210
San Marco
1325 San Marco Boulevard, Suite 102
Jacksonville, FL 32207
South / Spine Center
14985 Old St. Augustine Road, Suite 106
Jacksonville, FL 32258
University
5737 Barnhill Drive, Building D, Suite 204
Jacksonville, FL 32207
Office Information for Jacksonville Orthopaedic Institute
Primary Location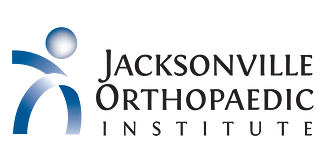 1325 San Marco Boulevard
Suite 200
Jacksonville, FL 32207

Hours
Monday: 8-5
Tuesday: 8-5
Wednesday: 8-5
Thursday: 8-5
Friday: 8-5


Visit Jacksonville Orthopaedic Institute Website
Visit Jacksonville Orthopaedic Institute's Facebook Page
Insurance Accepted
AARP
Aetna
Avmed
Blue Cross Blue Shield Association
Cigna
Coventry Health Care
Golden Rule Insurance Company
Humana
Medicare
State Farm
United Health Group
This information was supplied by or on behalf of the provider.