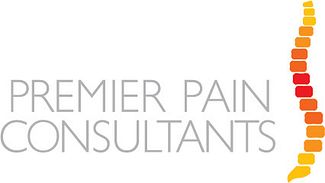 Learn About Premier Pain Consultants
Premier Pain Consultants is an integrative pain management practice in San Antonio, Texas that offers the most advanced and compassionate care available to treat disorders and injuries of the cervical, lumbar and thoracic spine.
The board certified, fellowship-trained pain management physicians on staff offer cutting-edge technology and techniques while ensuring each patient's health and well-being is of the highest priority.
Please note: Dr. Buyanov only receives Physician Referrals. Please feel free to call the office with any questions.
Directions to our primary location in
Meet the Physicians of Premier Pain Consultants

Dr. Dimitriy Buyanov
San Antonio, TX
Interventional Pain Physician
How Premier Pain Consultants Can Help You
Type of Practice
Specialists
1 Pain Medicine & Management Physician
Conditions
Acute Pain
Cervical Spine Disorders
Chronic Pain
Degenerative Disc Disease
Degenerative Spine Conditions
Herniated Disc / Bulging Disc
Joint Pain
Lumbar Spinal Disorders
Neck Pain
Nerve Pain
Piriformis Syndrome
Sciatica / Radiculopathy
Spinal Trauma
Thoracic Spine Problems
Treatments
Botulinum Toxin Injections, e.g., BOTOX
Diagnostic Testing
Disc Decompression
Discography
Epidural Steroid Injections
Epidural Steroid Injections - Cervical
Epidural Steroid Injections - Lumbar
Facet Joint Injections / Blocks
Facet Rhizotomy Injections
Injections
Joint Injections
Magnetic Resonance Imaging (MRI)
Medial Branch Nerve Blocks
Nerve Blocks
Non-Surgical Treatment and Diagnosis
Pain Management
Pain Pumps
Radio Frequency Facet Rhizotomy
Soft Tissue Injections
Spinal Cord Stimulator
Spinal Injections
Sympathetic Ganglion Blocks
Transforaminal Injections
Vertebroplasty
Office Information for Premier Pain Consultants
Primary Location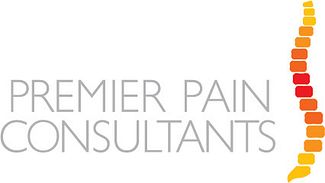 2425 Babcock Rd.
Suite 108
San Antonio, TX 78229

Hours
Monday: 08:00 - 05:00
Tuesday: 08:00 - 05:00
Wednesday: 08:00 - 05:00
Thursday: 08:00 - 05:00
Friday: 08:00 - 05:00
Insurance Accepted
Accepts Most Insurance Plans, Including:
Aetna HMO, PPO and TRS
Anthem Blue Cross and Blue Shield
Blue Cross and Blue Shield
Cigna
Great West
Humana
Medicare
Tricare
Unitedhealthcare
Workers Compensation
Profile last updated: September 27, 2016. This information was supplied by or on behalf of the provider.