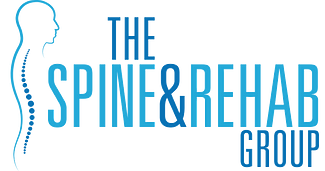 Learn About The Spine & Rehab Group
If you experience chronic or acute pain in your back or neck that keeps you from enjoying your everyday life, The Spine & Rehab Group offers outstanding care to get you feeling better again.
The group's specialists are authorities in pain management, sports medicine, and physical therapy. They personalize treatment plans to fit each individual patient, and provide helpful communication so that your condition is thoroughly understood. Offering state-of-the-art diagnostic testing and advanced non-surgical intervention techniques (including platelet rich plasma therapy), The Spine & Rehab Group aims to restore patients to active and healthy lives.
The Spine & Rehab Group at a Glance
See why patients choose to receive care from the group:
Collaborating together at 3 New Jersey and 2 New York City locations are pain management physicians, physical medical and rehabilitation specialists, neurologists, physical therapists, acupuncturists, and massage therapists.
Specialists at the group have expertise treating a complete range of conditions. The most common include back pain, neck pain, shoulder pain, knee pain, sciatica, herniated discs, arthritis, sports injuries, and migraine headaches.
The group's director, Dr. Amr Hosny, has been recognized as of one New York's "Top Doctors" by Castle Connolly for 5 consecutive years.
Visit The Spine & Rehab Group to work with a team experienced in providing pain relief.
Directions to our primary location in
Meet the Physicians of The Spine & Rehab Group
How The Spine & Rehab Group Can Help You
Conditions
Ankle Pain
Arthritis
Back Injuries
Cervical Radiculopathy
Cervical Sprain / Strain
Coccydynia
Degenerative Disc Disease
Elbow Pain
Facet Joint Syndrome
Foot Pain
Hand Pain
Headaches
Herniated Disc
Hip Pain
Knee Pain
Kyphosis
Low Back Pain
Lumbar Sprain / Strain
Migraines
Muscle Spasms
Myofascial Pain Syndrome
Neck Injuries
Neck Pain
Peripheral Neuralgia
Phantom Limb Pain
Piriformis Syndrome
Post Laminectomy Syndrome
Radiculopathy
Sacroiliac Joint Dysfunction
Sciatica
Scoliosis
Shoulder Pain
Spinal Arthritis
Spinal Infections
Spinal Stenosis
Spondylolisthesis
Thoracic Sprain / Strain
Wrist Pain
Treatments
Balance Training
Caudal Injections
Caudal Steroid Injection
Celiac Plexus Block
Cervical Facet Radiofrequency Neurotomy
Cold Laser Treatment
Discography
Electromyography (EMG)
Epidural Steroid Injections - Cervical
Epidural Steroid Injections - Lumbar
Facet Joint Injections / Blocks
Hip Joint Injections
Home Exercise Programs
Interspinous Process Decompression - X-STOP®
Interventional Pain Management
Intradiscal Electrothermal Therapy (IDET)
Intrathecal Pump Implant
Joint Fluid Replacement Therapy (Visco-Supplementation) Of Knee And Shoulder
Joint Injections
Joint Mobilization
Kyphoplasty
Laminectomy
Lumbar Endoscopic Discectomy
Lumbar Facet Radiofrequency Neurotomy
McKenzie Exercises
Mobility Training
Modalities
Muscle Energy Technique
Nerve Blocks
Non-Surgical Treatment and Diagnosis
Physical Therapy
Platelet Rich Plasma
Postural Training
RACZ Caudal Neurolysis
Sacroiliac Joint Injections / Blocks
Shoulder Injections
Soft Tissue Injections
Spinal Cord Stimulator
Strength Training
Therapeutic Exercise
Trigger Point Injections
Trigger Point Therapy
Vertebroplasty
Highlights from The Spine & Rehab Group
Of Note:
| | | |
| --- | --- | --- |
| Vitals recognizes Dr. Hosny as one of NY's Most Dedicated Physicians of 2014 | Dr. Amr Hosny was selected as a US News and World Report Top Doctor | Dr. Amr Hosny has been awarded one of New York's Top Doctors by Castle Connolly for 3 consecutive years |
Office Information for The Spine & Rehab Group
Primary Location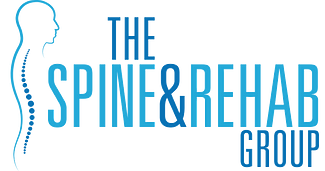 41 Fifth Avenue
Suite 1A
New York, NY 10003

Profile last updated: June 7, 2017. This information was supplied by or on behalf of the provider.