Learn About SpineCenterAtlanta
SpineCenterAtlanta offers a dynamic program that provides solutions for patients living with back and neck pain. The comprehensive facility features a surgery center, MRI center, and a rehabilitation center with an aquatic therapy pool—all under one roof.
The goal of the center is to help patients safely return to active lifestyles. Physicians and physical therapists take a caring approach to pain intervention, developing custom treatment plans for each patient, and applying the latest technologies in order to achieve optimal results.
SpineCenterAtlanta at a Glance
Explore the center's unique benefits:
The center includes 2 orthopedic surgeons, 1 pain management physician, 1 anesthesiologist, 2 physical therapists, 2 physical therapy assistants, and 1 certified acupuncturist, serving across 3 offices.
Patients have access to a range of non-surgical treatments (such as injections and blocks), alternative treatments (such as physical rehabilitation, chiropractic, massage, and acupuncture therapies), and minimally invasive outpatient surgeries.
SpineCenterAtlanta has been a spine care leader in the region for over 25 years.
SpineCenterAtlanta looks forward to meeting your spine pain needs.
Directions to our primary location in
Meet the Physicians of SpineCenterAtlanta
How SpineCenterAtlanta Can Help You
Conditions
Acute Neck & Back Pain
Bone Spurs
Bulging And Herniated Disc
Cervial Radiculopathy
Chronic Neck and Back Pain
Degenerative Disc Disease
Failed Back Surgery Syndrome
Gait disorders
Hot Flashes
Motor Vehicle Accident Injuries
Musculoskelatal Conditions
Neck Injuries
Pinched Nerve
Ruptured Disc
Sciaitica
Spinal Arthritis
Spinal Degeneration
Spinal Injuries
Spinal Stenosis
Spondylosis
Sports Injuries
Whiplash Injuries
Work Related Injuries
Treatments
Acupuncture
Alternative Therapies
Anterior Cervical Discectomy & Fusion
Anterior Lumbar Interbody Fusion (ALIF)
Anterior/Posterior Lumbar Fusion
Aquatic Therapy
Botox Injections
Conservative Therapy
Discectomy
Discograms
Dry Needling
Electrical Stimulation
Epidural Steroid Injections
Facet Joint Injections
Fusion
IDD therapy
Injections
Instrumentation
Joint Injections
Laminectomy
Large Joint Injections
Magnetic Resonance Imaging (MRI)
Medial Branch Blocks
Medical Massage Therapy
Medications
Microdiscectomy
Minimally Invasive Procedures
Non-Surgical Treatments
Occipital Nerve Blocks
Percutaneous Discectomy
Physical Medicine & Rehabilitation
Physical Therapy
Radiofrequency Ablation
Rehabilitation
Revision Surgery
Rhizotomy
Sacroiliac Joint Injections
Spinal Cord Stimulator Trials
Sports Medicine
Stellate Ganglion Block
Sympathetic Nerve Block
Trigger Point Injections
Highlights from SpineCenterAtlanta
Of Note: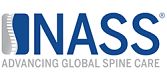 Office Information for SpineCenterAtlanta
Primary Location
3161 Howell Mill Road, NW
Suite 400
Atlanta, GA 30327

Visit the SpineCenterAtlanta Website
Profile last updated: May 6, 2017. This information was supplied by or on behalf of the provider.