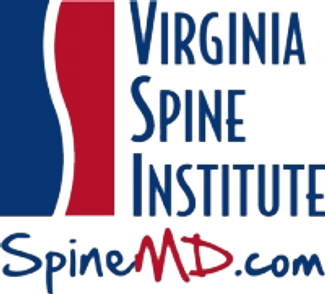 Learn About Virginia Spine Institute
The Virginia Spine Institute (VSI) is the award-winning medical practice in the DC area solely dedicated to spinal health care. Over the past 20 years we have improved the lives of over 50,000 patients. We have assembled the top physicians from multiple specialties of spinal health care under one roof. Our mission is to provide convenience of specialty care to improve the lives of those suffering from neck or back pain. Custom treatment options include non operative care, pain management, physical therapy, and when needed surgical intervention, including minimally invasive procedures.
Our patient experience is guided by a double board certified spinal specialist who spends quality time with you from the moment you walk in the door. These top experts have completed an orthopaedic or neurosurgery residency as well as fellowship training in spinal health care and are accomplished in all aspects of spinal health care. They have dedicated their professional career specifically to the treatment of spinal disorders through non-operative and operative treatment.
Watch Video: What Would You Like To Say To A Patient?
Directions to our primary location in
Meet the Physicians of Virginia Spine Institute
How Virginia Spine Institute Can Help You
Type of Practice
Awards
Recipient of U.S. News & World Report Top Doctors
Recipient of Washingtonian Top Doctors
Conditions
Acupuncture
Athletic Training
Body Restoration Techniques
Bracing
Diet And Nutrition Counseling
Discography
Electrotherapy
Ergonomics
Exercise
Facet Rhizotomy
Injections
Medications
Muscle Stimulation
Nerve Testing
Neuromuscular Therapy
Non-surgical Pediatric Treatment
Non-surgical Scoliosis Treatment
Osteoporosis Testing/treatments
Pain Management
Physical Medicine & Rehabilitation
Posture Correction
Prolotherapy
Radiofrequency Procedures
Rehabilitation
Sleep Aids
Spinal Cord Stimulation
Sports Medicine
Ultrasound
Treatments
Annulus Repair
Artificial Disc Replacement
Back Surgery
Coccygectomy
Corpectomy
Decompression
Disc Arthroplasty
Discectomy
Dynamic Stabilization
Endoscopic Microdiscectomy
Foraminotomy
Kyphoplasty
Laminectomy
Laminoplasty
Laser Surgery
Microdiscectomy
Minimally Invasive Spine Surgery
Neck Surgery
Pain Pump
Reconstructive Spinal Surgery
Salvage Spinal Surgery
Scoliosis Correction
Scoliosis Surgery
Spinal Cord Surgery
Spinal Fusions
Vertebroplasty
Highlights from Virginia Spine Institute
Of Note:
Virginia Spine Institute's Most Recent Accolades:
100 Best Spine Surgeons and Specialists in America
U.S. News & World Report Top Doctors (top 1% nationwide)
Washingtonian Top Doctors
70 Best Pain Management Physicians in America
Nationally Recognized: 12 Spine Surgeons for Professional Athletes & 10 Spine Surgeons for NFL Teams
Spine Consultants to the Washington Redskins Since 1993
Office Information for Virginia Spine Institute
This information was supplied by or on behalf of the provider.