Meet Amit Bhandarkar, MD, MBBS, MS
Amit Bhandarkar, MD, MBBS, MS is a fellowship trained orthopedic spine surgeon with Prairie Spine & Pain Institute. Dr. Bahndarkar is an empathetic, compassionate physician who listens closely to patients regarding their source of pain. His goal is to formulate a minimally invasive plan to get patients back to doing what they love and keeping them pain free. He specializes in the treatment of a wide variety of spine related pain. His area of focus is minimally invasive spine surgery and endoscopic spine surgery (the least invasive option) for lumbar disc related disorders. Dr. Bandarkar speaks English, Hindi and Marathi.
Dr. Bhandarkar has trained and practiced across the world encountering various cultures, customs and practices which has provided insight into patients' personal backgrounds in a way that helps him relate on a very personal level. He is also is an avid researcher and has published many international publications, as well as presented. He is a passionate believer in evidence-based medicine, and he practices only those techniques whose results are reproducible and have been proven effective.
Directions to our primary location in
How Amit Bhandarkar, MD, MBBS, MS Can Help You
Conditions
Acute Pain
Ankylosing Spondylitis
Arm Pain
Arthritis
Auto-Related Injuries
Back Pain
Bursitis
Cancer
Carpal Tunnel Syndrome
Cervical Spine Disorders
Coccydynia
Complex Regional Pain Syndrome
Complex Spine Disorders
Degenerative Disc Disease
Degenerative Spinal Conditions
Facet Syndrome
Failed Back Surgery Syndrome
Fracture
Herniated Disc / Bulging Disc
Hip Pain
Joint Pain
Knee Pain
Kyphosis
Leg Pain
Ligament Strain
Lower Back Pain
Lumbar Spine Disorders
Muscle Pain / Muscle Strain
Musculoskeletal Disorders
Myalgias
Myelopathy
Myositis
Neck Disorders
Neck Pain
Nerve Pain / Neuralgia
Neuropathic Pain
Osteoarthritis
Osteoporosis
Osteoporotic Compression Fractures
Pediatric Spine Disorders
Pinched Nerve
Piriformis Syndrome
Post Surgery Pain
Postural fatigue
Reflex sympathetic dystrophy
Sacroiliac Joint Dysfunction
Sciatica / Radiculopathy
Scoliosis and Deformity
Shoulder Pain
Spinal Cord Injury
Spinal Infections
Spinal Stenosis
Spinal Tumors
Treatments
Anterior / Posterior Lumbar Fusion
Anterior Cervical Corpectomy
Anterior Cervical Discectomy/Decompression
Anterior Cervical Fusion
Anterior Lumbar Interbody Fusion (ALIF)
Artificial Disc Replacement - Cervical
Artificial Disc Replacement - Lumbar
BMP
Back Surgery
Bone Graft Substitutes
Botulinum Toxic Injections
Bracing
Caudal Injections
Cervical Spine Fusion Instrumentation
Cervical Spine Surgery
Coccygectomy
Diagnostic Testing
Disc Arthroplasty
Discectomy
Discography
Dynamic lumbar stabilization
Endoscopic Microdiscectomy
Epidural Steroid Injections
Facet Joint Injections / Blocks
Facet Rhizotomy Injections
Facet rhizotomy
Gait analysis and foot exams
Hip Joint Injections
Injections
Interspinous process spacers
Interventional Pain Medicine
Knee Injections
Kyphoplasty
Laminectomy / Decompression Surgery
Laminoplasty
Lateral Lumbar Interbody Fusion (XLIF)
Lower Back Surgery
Lumbar Corpectomy
Lumbar Spine Fusion Instrumentation
Manipulation under anesthesia (MUA)
Medial Branch Nerve Blocks
Microdiscectomy / Microdecompression
Minimally Invasive Surgery
Neck Surgery
Nerve Blocks
Non-Surgical Treatment and Diagnosis
Pediatric Spine Treatments - Non-Surgical
Pediatric Spine Treatments - Surgical
Percutaneous Spinal Fusion
Posterior Cervical Decompression
Posterior Cervical Discectomy
Posterior Cervical Foraminotomy
Posterior Lumbar Interbody Fusion (PLIF)
Posterolateral Lumbar Fusion
Prolotherapy
Radiofrequency Neuroablation
Radiofrequency procedures
Reconstructive / Revision Spine Surgery
Sacrococcygeal Injections
Sacroiliac Joint Injections / Blocks
Sacroiliac joint fusion
Scoliosis Surgery
Scoliosis Treatment - Non Surgical
Shoulder Injections
Soft Tissue Injections
Spinal Cord Stimulation
Spinal Cord Surgery
Spinal Decompression
Spinal Fusion
Spine Surgery
Sympathetic Ganglion Blocks
Transforaminal Injections
Transforaminal Lumbar Interbody Fusion (TLIF)
Trigger Point Injections
Upper Back Surgery
Upper Cervical Specific Techniques
Vertebroplasty
X-STOP
Accolades for Amit Bhandarkar, MD, MBBS, MS
Professional Distinctions
Fellowships, Spine Surgery - USA, Canada, South Korea, Maldives & India
Office Information for Amit Bhandarkar, MD, MBBS, MS
Primary Location: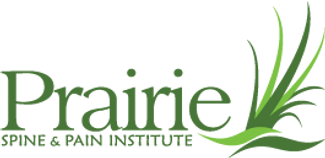 1306 N. Russell Street
Marion, IL 62959

Prairie Spine & Pain Institute
Profile last updated: August 31, 2016. This information was supplied by or on behalf of the provider.