Meet Dr. E. Claiborne Irby, MD
Dr. Irby is a board-certified and fellowship-trained orthopedic surgeon with OrthoVirginia.
He is widely regarded as an expert in performing thoracic and lumbar spine surgery, helping patients return to productive lives.
Dr. Irby at a Glance
Dr. Irby commonly performs procedures such as microdiscectomy, laminectomy, and lumbar spine surgery, using the most sophisticated techniques available.
He has been named one of Richmond's "Top Docs" (2013).
If your spine condition is causing you pain, talk to Dr. Irby.
Dr. Irby is a member of OrthoVirginia Richmond.
Directions to our primary location in
How Dr. E. Claiborne Irby, MD Can Help You
Specialties
Education
Fellowship - Baylor College of Medicine, St. Luke's Hospital, Houston, Texas
Residency - Carolina Medical Center, Charlotte, North Carolina
Internship - Eastern Virginia Graduate School of Medicine, Norfolk, Virginia
Medical Degree - Medical College of Virginia, Richmond, Virginia
Conditions
Herniated Disc / Bulging Disc
Lumbar Spine Disorders
Sciatica / Radiculopathy / Leg Pain
Spinal Stenosis
Spondylolisthesis
Treatments
Accident and Injury Care
Laminectomy
Microdiscectomy / Microdecompression
Posterolateral Lumbar Fusion
Spinal Fusion
Spine Surgery
What Patients are Saying About Dr. E. Claiborne Irby, MD
Dr. Claiborne Irby Jr.'s skill and expertise are excellent. I like his conservative approach to the need for surgery and that he makes certain surgery is the only option before proceeding. His concern and care for his patients are evident in his communication and interation with them during pre- and post-surgical care. The pre-surgical meetings and orientations were good at preparing me and my family for surgery and for what to expect. My experience is that Dr. Irby, Henrico Doctor's Hospital, and the staff do their utmost to provide the best possible care for their patients. I appreciate the care I received and highly recommend Dr. Irby and Henrico Doctor's Hospital to anyone contemplating spine surgery.

— Mattie, Dr. Irby Patient

I was in almost constant pain for four months. My family doctor suggested that I make an appointment with Dr. Irby after an MRI showed that I had a herniated disc between L4 and L5. Dr. Irby was very forthcoming and honest regarding his plans for treatment. Unfortunately oral steroids and a series of two epidural injections did not relieve the pain that was radiating down my right leg. Having heard horror stories about back surgery, I was somewhat hesitant about consenting to surgery. I knew that my quality of life was such that I couldn't continue with the constant leg pain. Immediately after surgery the pain was totally gone. I followed Dr. Irby's orders to walk, walk, walk, walk. I have never regretted my decision to have the microdiscectomy surgery. Dr. Irby and his staff were all great. I heartily recommend him if you are considering back surgery.

— Mark, Dr. Irby Patient

Hallelujah! No pain! After having outpatient spinal surgery by Dr. Irby, my sciatica pain was gone. Before surgery he told me my pain in my buttock and leg should be gone. What a relief! I was able to sit and walk in comfort again. I had excellent care from his office staff and I am doing fine post surgery

— Susan, Dr. Irby Patient

My journey with Dr. Irby began in June 2007 when he diagnosed my condition as spinal stenosis. I am 78 years old and suffered for over three years with lower back pain that continued to worsen despite drug treatment, including steriod injections. In June of 2007, Dr. Irby performed a lumbar fusion on my back. He and Lindsey Carter, his physician assistant at the time, were extremely attentive to my physical and psychological needs during my recovery. More importantly, they were in constant contact with my family about my progress and rehabilitation preparedness. After a couple of weeks in rehab and a short visit to an assisted nursing facility, I returned home. Dr. Irby and his staff are passionate about their practice and take a very personal interest in the healing process of their patients. They schedule appointments that are time and location convenient and process insurance claims in a timely manner. I have recently been released from Dr. Irby's care due in large part to his persistence and continued level of excellent care. I would highly recommend Dr. Irby and his professional staff for a healthy back.

— Mary, Dr. Irby Patient
Accolades for Dr. E. Claiborne Irby, MD
Professional Affiliations
American Academy of Orthopaedic Surgeons
Medical Society of Virginia
North American Spine Society
Richmond Academy of Medicine
Richmond Orthopedic Club
Virginia Orthopaedic Society
Board Certifications
American Board of Orthopaedic Surgery
Awards
Richmond Top Docs' 2004, 2013
Office Information for Dr. E. Claiborne Irby, MD
Primary Location: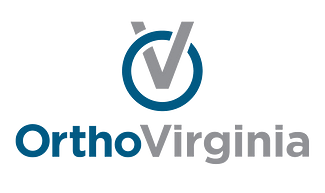 Henrico Parham Orthopedic Center
7650 East Parham Road
Suite 100
North Chesterfield, VA 23294

Hours
Monday: 8:00 - 5:00
Tuesday: 8:00 - 5:00
Wednesday: 8:00 - 5:00
Thursday: 8:00 - 5:00
Friday: 8:00 - 5:00
Additional Locations
Kilmarnock Orthopedic Center
95 Harris Road Building 5
Kilmarnock , VA 22482
Driving directions
Profile last updated: July 10, 2018. This information was supplied by or on behalf of the provider.