Meet Dr. Richard Kube, MD, FACSS, FAAOS, CIME
Dr. Kube is a board-certified and fellowship-trained orthopedic surgeon with Prairie Spine & Pain Institute.
He has deep expertise in providing surgical and non-surgical treatments for patients with complex spine conditions.
Dr. Kube at a Glance
Dr. Kube holds a seat on the Board of Directors for the American Board of Spine Surgery.
He was the first physician in Illinois to perform an implantation of a coflex Interlaminar Stabilization device, and he has participated in over 50 research presentations for international medical societies.
For advanced spine care, visit Dr. Kube.
Dr. Kube is a member of Prairie Spine & Pain Institute
Directions to our primary location in
How Dr. Richard Kube, MD, FACSS, FAAOS, CIME Can Help You
Specialties
Education
Medical School, Saint Louis University, St. Louis, Missouri
Residency, Saint Louis University Hospital, St. Louis, Missouri
Fellowship, Spine Surgery S.P.C. Richard Holt, MD, Louisville, Kentucky
Conditions
Cervical Spine Disorders
Degenerative Spinal Conditions
Fractures
Herniated Disc / Bulging Disc
Lower Back Pain
Lumbar Spine Disorders
Muscle Pain / Muscle Strain
Neck Pain
Sacroiliac Joint Dysfunction
Sciatica / Radiculopathy / Leg Pain
Scoliosis and Deformity
Spinal Cord Injury
Spinal Stenosis
Spine Conditions
Spondylolisthesis
Sports Injuries
Thoracic Spine Disorders
Trauma
Upper Back Pain
Treatments
ALIF (Anterior Lumbar Interbody Fusion)
Accident and Injury Care
Anterior / Posterior Lumbar Fusion
Anterior Cervical Corpectomy
Anterior Cervical Discectomy & Fusion
Diagnostic Testing
Disc Surgery / Replacement
Epidural Steroid Injections
Exercise
Facet Joint Injections / Blocks
Functional Capacity Evaluations
Kyphoplasty / Vertebroplasty
Lateral Lumbar Interbody Fusion
Lower Back / Lumbar Spine Surgery
Microdiscectomy / Microdecompression
Minimally Invasive Procedures
Minimally Invasive Surgery
Neck / Cervical Spine Surgery
Nerve Blocks
Pain Management
Physical Therapy
Rehabilitation
Sacroiliac Joint Injections / Blocks
Spinal Cord Surgery
Spinal Decompression
Spinal Fusion
Spine Surgery
Sports Medicine
Transforaminal Injections
Upper Back / Thoracic Spine Surgery
Upper Cervical Specific Technique
What Patients are Saying About Dr. Richard Kube, MD, FACSS, FAAOS, CIME
"When I first came to see Dr. Kube I was frustrated that I would never be able to engage in the physical activities I did before my accident. I am now easing back into my old workout routines and I am confident I will be able to resume my lifestyle. Thank you to all the staff!"

— Paula L

"This has been a great experience overall. The staff is great and helped bring a smile to my face at every visit. Dr. Kube did a great job on my neck, he had me figured out at my first appointment. I couldn't be more satisfied."

— Jacob W.
Accolades for Dr. Richard Kube, MD, FACSS, FAAOS, CIME
Professional Distinctions
CEO/Founder, Prairie Spine & Pain Institute
Board of Directors, Board of Spine Surgery
North American Spine Society Committee on Motion Preservation
Spine Arthroplasty Society Fellowship Standards Committee
Clinical Assistant Professor of Surgery - Department of Surgery, Section of Orthopaedics - University of Illinois College of Medicine, Peoria, IL
Professional Affiliations
American Academy of Orthopedic Surgeons
Peoria Medical Society
Spine Arthroplasty Society
North American Spine Society
AO North America
American College of Spine Surgery
American Board of Spine Surgery
Illinois State Medical Society
Society of Lateral Access Surgeons
Board Certifications
American Board of Orthopaedic Surgery
American Board of Spine Surgery
American Board of Independent Medical Examiners
Office Information for Dr. Richard Kube, MD, FACSS, FAAOS, CIME
Primary Location: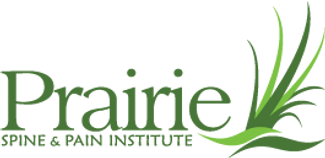 7620 N. University Street
Suite 104
Peoria, IL 61614

Prairie Spine & Pain Institute
Like Prairie Spine & Pain Institute on Facebook
Insurance Accepted
Most Insurance Providers Accepted
Profile last updated: October 30, 2018. This information was supplied by or on behalf of the provider.