Meet Dr. Gregory Johnson
Your Houston Chiropractor has been practicing for 34 years. He is a Palmer college of Chiropractic/Davenport, IA Graduate. He utilizes a very specialized technique known as BioPhysics. He is located in the heart of the Houston Metropolitan area and is easy to get to from all parts of Houston. Located on Beltway 8 and Imperial Valley Drive he is in a Luxurious Suite overlooking downtown Houston. He provides very specific patient care tailored to each and every patient's own unique set of circumstances and conditions. He also utilizes Manual Spinal Decompression for those suffering from all kinds of Spinal Disc problems such as Herniated, or Ruptured Disc, Bulged Disc, Degenerative Disc Disease/Osteoarthritis and/or Vertebral Subluxation as well as Scoliosis. Dr. Johnson is a 100% Pure Chiropractor and believes every patient deserves to be treated as if they were his on family.

Your Houston Chiropractor Dr Gregory Johnson Shows A Comprehensive Chiropractic BioPhysics Treatment
Doctor Quote
My purpose in life is to help as many people as I can with chiropractic care!
Directions to our primary location in
How Dr. Gregory Johnson Can Help You
Conditions
Accident and Injuries
All Types of Vertebral Subluxations of the Spine and/or Pelvis
Back Pain
Bulging Or Herniated Disc
Degenerative Disc / Osteoarthritis
Extremity Problems
Failed Back Syndrome
Headaches
Natural Hiatal Hernia
Neck Pain
Neuromusculoskeletal Disorders
Scoliosis
Strains/Sprains
Treatments
Chiropractic Adjustments
Chiropractic Biophysics
Chiropractic Manipulations
Extremity Adjusting
Manual Spinal Decompression
Myofacial Release
Myofascial Release Techniques
Neuromuscular Re-education
Pediatric Adjustments
Specific Chiropractic Adjustments
Spinal Rehabilitation
Therapeutic Activities
Therapeutic Exercise
Therapeutic Exercises
Training in ADL
Training in Activities of Daily Living
Accolades for Dr. Gregory Johnson
Professional Distinctions
Dr. Johnson has owned and operated a Post Graduate Education Seminar Business which taught scientific literature continuing education courses for Chiropractors all over the country. He also has taught "Back Injury Prevention" Classes for corporations and businesses, helping them and their employees understand proper Bio-Mechanics and ways to avoid injuries. He has also taught large numbers of patients and employees how to best deal with Spine related injuries. Dr. Johnson has treated many Professional Football Players over his 34 years of practice experience.
Board Certifications
Licensed Chiropractor - Texas
Post-Graduate Education Chiropractic Certification in Spinal Trauma (C.C.S.T)
Office Information for Dr. Gregory Johnson
Primary Location: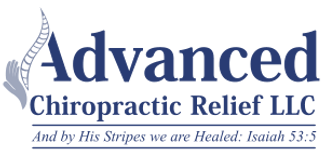 Advanced Chiropractic Relief
363 North Sam Houston Parkway East
Suite 1060
Houston, TX 77060

Profile last updated: June 1, 2017. This information was supplied by or on behalf of the provider.