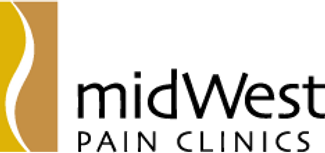 Learn About Midwest Pain Clinics
Midwest Pain Clinics in Omaha, NE, Dakota Dunes, SD, and Columbus, NE offers pain management techniques for patients suffering from back pain, neck pain and a wide range of spine-related conditions. With over 35 years of combined experience, their Interventional Pain Management Specialists help treat patients with spinal disorders and spine trauma to get them back to normal life quickly and effectively.
The pain management spine specialists with Midwest Pain Clinics help manage both acute and chronic pain. Whether a patient has suffered a serious injury, illness, or surgery that has brought on pain, the experts at the Midwest Pain Clinics will use proven methods of pain management techniques to deal with the problem and safely restore bodies to their normal function.
Directions to our primary location in
Meet the Physicians of Midwest Pain Clinics

Dr. John E. Cook
Dakota Dunes, SD
Pain Medicine and Management Physician

Dr. Kevin Balter
Omaha, NE
Pain Medicine and Management Physician
How Midwest Pain Clinics Can Help You
Type of Practice
Accreditations
Conditions
Acute Pain
Arthritis
Back And Neck Pain
Cancer Pain
Fibromyalgia
Foot Pain
Herniated Disc Disease
Hip Pain
Knee Pain
Lower Back Pain
Migraines
Muscle Pain
Neck Pain
Personal Injuries
Post Surgery Pain
Sciatica
Upper Back Pain
Worker's Comp Injuries
Treatments
Diagnostic Medial Branch Nerve Injections
Discography
Epidural Steroid Injections
Facet Joint Injections
Kyphoplasty
Nerve Blocks
Non-Surgical Treatment and Diagnosis
Pain Management
Pain Pumps
Spinal Cord Stimulators
Stellate Ganglion/sympathetic Blocks
Trigger Point Injections
Vertebroplasty
Highlights from Midwest Pain Clinics
Of Note:
Midwest Pain Clinics is Accredited by the Better Business Bureau
Office Information for Midwest Pain Clinics
This information was supplied by or on behalf of the provider.