The Spine-health back pain video library offers a full range of in-depth videos on back pain and neck pain that are reviewed and approved by members of Spine-health's Medical Advisory Board.
Conditions Videos
Treatment Videos
Wellness Videos
Conditions Videos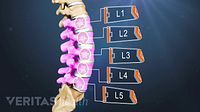 The lumbar region of the spine (lower back) consists of five vertebrae labeled L1 through L5. Learn how the spinal discs function and how lower back conditions can cause back pain and/or radiating pain.
General Back Pain
Acute back pain: spasms, strains, and sprains
Chronic Back Pain
Neuropathic back pain
Radicular back pain
Degenerative disc disease
Herniated disc
Facet Joints
Spondylolisthesis
Osteoporosis and spine fractures
Sacroiliac Joint Dysfunction
Sciatica
Spinal Stenosis
Spinal Arthritis
Other causes of back pain
Neck Pain Videos
Treatment Videos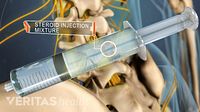 A lumbar epidural steroid injection delivers steroid medication directly to spinal nerve roots in order to reduce leg pain (also known as sciatica) and lower back pain.
Back Surgery Videos
Chiropractic Videos
Diagnosis Videos
Heat and Cold Therapy Videos
Injection Videos
Medication Videos
Neck Surgery Videos
Wellness Videos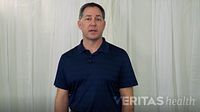 Certain stretches and exercises are designed to bring relief for sciatica from spinal stenosis, a condition which can cause severe leg pain and difficulty walking.
Ergonomic Videos
Exercise Videos
Stop Smoking Videos