Meet Dr. Rashad Trabulsi , DC
At Manhattan Wellness Group we specialize in spine health. Dr. Rashad Trabulsi a NY board certified Chiropractor since 2004 and his associates always work alongside a medical massage therapist and utilize advance modalities like Cold Laser Therapy, Kinesio taping, and Smart Stim Technology with an ultrasound combo to provide an elite chiropractic treatment with all its diverse options.
We pride ourselves at Manhattan Wellness Group at providing the best nonsurgical approach to helping patients with sciatica, spinal stenosis, cervical or lumbar herniated disc and sports injuries. That's why Dr. Rashad Trabulsi has teamed up with other specialties such as Physiologists, Anesthesiologist, Chiropractors, Physical Therapist, Acupuncturist and Massage Therapist to insure the best possible chance to recovery from these chronic illnesses.
For more information on Manhattan Wellness Group, please visit www.manhattanwellnessgroup.com.
Treatments:
Chiropractic treatments -Dr. Rashad Trabulsi Focuses on treating the musculoskeletal and nervous systems. Utilizing spinal adjustment which is also called Spinal Manipulation, Extremity Joint Manipulation, Activator Adjustment, Traction Decompression, Targeted Smart Electric Stimulation (Stim) with Ultrasound Combo, Sacro-Occipital Technique (SOT) and Kinesio taping for support or postural training.
Pain Management - Dr. Ayman Farag (an Anesthesiologist for 28 years) and his associates use different types of injections such as facet blocking injections, nerve blocking injections, radio frequency ablations, epidural injections and trigger points.
Physical Therapy - Dr. Victor Gad and his associates utilizes different procedures like Cold Laser Therapy, smart stimulation, stretching, advanced spinal exercises, kinesio, kettle bell exercise, ultrasound therapy, stretching and neuromuscular reeducation.
Acupuncture treatments - James Yu Lic. Ac and his associates utilizing the best traditional Chinese medicine diagnostic skills and clean needle techniques they provide advance treatments like active release needling technique which helps relieves patient from trigger point spasm, as well as balancing internal and external meridian pathways through acupuncture or cupping and herbal teas to balance the chi of the patient helping with their chronic conditions or acute pain.
Medical Massage - Under the leadership of Dr. Rashad Trabulsi our massage therapist at Manhattan Wellness Group work closely with the chiropractor and are highly skilled in medical massage and deep tissue as well as working in synergy to best help the needs of muscular elements of these chronic conditions
Doctor Quote
From Manhattan Wellness Group Dr. Rashad Trabulsi would like to Say "We Got Your Back!"
Directions to our primary location in
How Dr. Rashad Trabulsi , DC Can Help You
Treatments
Acupuncture Treatments
Chiropractic Treatments
Pain Management
Physical Therapy
Office Information for Dr. Rashad Trabulsi , DC
Primary Location: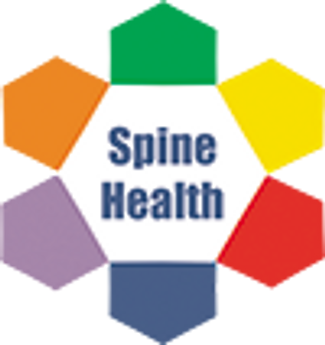 Midtown East
133 E 54 Street
Suite 202B
New York, NY 10022

Insurance Accepted
Atena
Anthem Blue Cross Blue Shield
Cigna
Blue Cross Blue Shield
Oxford
United Healthcare
Profile last updated: August 26, 2016. This information was supplied by or on behalf of the provider.