Meet Dr. Steven Yeomans, DC
Dr. Yeomans is a chiropractor with Yeomans-Edinger Chiropractic Center.
He treats orthopedic and sports-related injuries, helping to manage pain, restore function, and establish self-care and injury-prevention plans.
Dr. Yeomans at a Glance
He offers such treatments as musculoskeletal manipulation, physical therapy, exercise, dynamic lumbar stabilization, and more.
He has over 3 decades of experience.
Discover the benefits of receiving care from Dr. Yeomans.
Special Offer
Mention code "Spine-health.com" to receive Free 30 minute massage therapy session.
Directions to our primary location in
How Dr. Steven Yeomans, DC Can Help You
Specialties
Years in Practice
Education
National University of the Health Sciences, Summa Cum Laude
Conditions
Carpal Tunnel Syndrome
Cervical Spine Disorders
Degenerative Spinal Conditions
Herniated Disc / Bulging Disc
Ligament Sprain
Lumbar Spine Disorders
Muscle Pain / Muscle Strain
Osteoarthritis
Rotator Cuff Injury
Sciatica / Radiculopathy / Leg Pain
Scoliosis and Deformity
Spinal Stenosis
Spondylolisthesis
Thoracic Spine Disorders
Treatments
Dynamic Lumbar Stabilization
Exercise
Extremity Manipulation
Manipulation Therapy
McKenzie Method
Physical Therapy
Accolades for Dr. Steven Yeomans, DC
Professional Distinctions
Post-graduate faculty in orthopedics, ergonomics and rehabilitation at 7 colleges
Authored text "The Clinical Application of Outcomes Assessment" and numerous articles in peer reviewed journals
Professional Affiliations
American Chiropractic Association
American Back Society
Foundation for Chiropractic Education and Research
North American Spine Society
Board Certifications
Board-certified in Chiropractic Orthopedics 1985
re-certified in 2000
currently Diplomate Status
Office Information for Dr. Steven Yeomans, DC
Primary Location: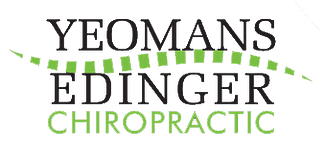 Yeomans-Edinger Chiropractic Center, SC
404 Eureka Street
Ripon, WI 54971

Hours
Monday: 08:00 am - 06:00 pm
Tuesday: 08:00 am - 11:30 am, 01:00 pm - 04:00 pm
Wednesday: 08:00 am - 06:00 pm
Thursday: 08:00 am - 11:30 am
Friday: 08:00 am - 06:00 pm
Saturday: 08:00 am - 12:00 pm

Professional Educational Services, LLC
Practice Documents
Profile last updated: August 14, 2018. This information was supplied by or on behalf of the provider.