Meet Dr. Barbara Lazio, MD
Dr. Lazio is a board-certified neurosurgeon with Providence Medical Group - Southwest Washington Neurosurgery.
She evaluates and treats an array of degenerative and traumatic spinal diseases, offering herniated disc surgery, cervical disc replacement, spinal stenosis treatments, and spinal fusion.
Dr. Lazio at a Glance
Dr. Lazio has special interest in brain and pituitary tumors, as well as stereotactic radiosurgery for brain and spine.
She published multiple peer-reviewed papers covering spinal fractures, brain tumor genetics, and Gamma Knife treatment of brain tumors.
Connect with Dr. Lazio for premium spine care.
Dr. Lazio is a member of Providence Medical Group - Southwest Washington Neurosurgery
Doctor Quote
The most satisfying thing is to have my patient tell me they don't have pain anymore.
How Dr. Barbara Lazio, MD Can Help You
Conditions
Brain Tumors
Carpal Tunnel Syndrome
Cervical Spine Disorders
Chiari Malformation
Concussion
Degenerative Spinal Conditions
Head Injuries
Lumbar Spine Disorders
Osteoporosis
Pituitary Disorders
Spinal Cord Injuries
Spinal Fracture
Spinal Stenosis
Spinal Trauma
Spinal Tumors
Thoracic Spine Disorders
Trauma
Trigeminal Neuralgia
Ulnar Nerve Injuries
Treatment
Anterior Cervical Discectomy and Fusion (ACDF)
Brain Surgery
Cervical Disc Replacement
Craniotomy
Disc Surgery/Replacement
Gamma Knife Radiosurgery
Lumbar Disc Surgery/Replacement
Neurosurgery
Pituitary Surgery
Spinal Fusion
Stereotactic Radiosurgery
Tumor Resection
Accolades for Dr. Barbara Lazio, MD
Professional Affiliations
American Association of Neurological Surgeons
Congress of Neurological Surgeons and Alpha Omega Alpha
Board Certifications
Board Certified, American Board of Neurological Surgery
Office Information for Dr. Barbara Lazio, MD
Primary Location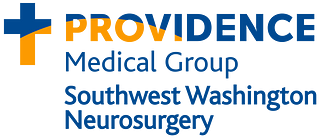 615 Lilly Road
Suite 202
OLYMPIA, WA 98506
Visit Dr. Barbara Lazio's Profile on the Providence Medical Group Website
Profile last updated . This information was supplied by or on behalf of the provider.