Meet Dr. Brian Iuliano, MD
Dr. Brian Iuliano is a board certified neurosurgeon practicing in Olympia, Washington. Dr. Iuliano completed his neurosurgical training at Mayo Graduate School of Medicine, Rochester, MN. Additionally, he completed extra fellowship training at the National Institute of Health, National Institute on Neurological Disorders and Stroke in Bethesda, MD. He has expertise in all areas of spinal disease, including herniated disc, spinal stenosis surgery, spinal fusion surgery, spinal arteriovenous malformations, spinal tumors, pituitary tumors, and carpal tunnel syndrome. Dr. Iuliano also has special interest in treatment of benign and malignant brain and pituitary tumorscarpal tunnel syndrome.
Dr. Iuliano has published medical articles pertaining to a number of topics in neurosurgery, including nitric oxide and cerebral vasospasm, ventral spinal hemangiobastomas, glomus tumors, stereotactic radiosurgery, stroke and multiple sclerosis, among others. Dr. Iuliano joined the Providence neurosurgery team in 2008 after practicing in Baltimore, Maryland for several years. He currently serves as the Neurosurgery Medical Director.
Dr. Iuliano and his colleagues collaborate with fellow spine and brain surgeons across the wide reaching Providence and Swedish health systems to provide prompt, high quality care for the patients of Western Washington.
Dr. Iuliano is a part of the team that makes up Providence Medical Group - Southwest Washington Neurosurgery.
The Not-for-Profit Healthcare Difference. Patient-Focused, Comprehensive Care
Doctor Quote
My happiest moments are when patients come back after surgery and whatever problem they came to me with is no longer there.
Directions to our primary location in
How Dr. Brian Iuliano, MD Can Help You
Conditions
Brain Tumors
Carpal Tunnel Syndrome
Cervical disc issues
Chiari Malformation
Cranial Nerve Disorders
Cranial Tumors
Cubital Tunnel
Degenerative Disc
Dural Arteriovenous Fistulas
Herniated Disc
Lumbar Disc Problems
Lumbar Spine Disorders
Normal Pressure Hydrocephalus
Peripheral Nerve Pain / Numbness
Pituitary Tumors
Spinal Arteriovenous Malformation (AVM)
Spinal Cord Tumors
Spinal Diseases
Spinal Fractures
Spinal Stenosis
Spinal Tumors
Thoracic Spinal Disorders
Trigeminal Neuralgia
Vascular Malformations
Treatments
Carpal Tunnel Surgery
Cervical Disc Surgery
Craniotomy
Lumbar Disc Surgery
Microvascular Decompression
Shunts
Spinal Fusion
Spinal Stenosis Surgery
Stereotactic Radiosurgery
Thoracic Discectomy
Transsphenoidal Surgery
Accolades for Dr. Brian Iuliano, MD
Professional Distinctions
Fellowship, Clinical and Research in Surgical Neurology - National Institute of Health, National Institute of Neurological Disorders and Stroke, Bethesda, MD
Fellowship, Neurosurgical Research - Mayo Graduate School of Medicine, Department of Neurological Surgery, Rochester, MN
Professional Affiliations
American Association of Neurological Surgeons
Congress of Neurological Surgeons
Board Certifications
Board Certified, American Board of Neurological Surgery
Office Information for Dr. Brian Iuliano, MD
Primary Location: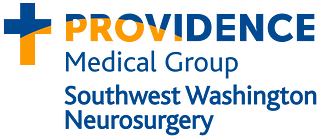 615 Lilly Road
Suite 220
OLYMPIA, WA 98506

Visit Dr. Brian Iuliano's Profile on the Providence Medical Group Website
Profile last updated: August 31, 2016. This information was supplied by or on behalf of the provider.