Meet Dr. Brian Subach, MD, FACS
Dr. Subach is a board-certified neurosurgeon with Virginia Spine Institute.
He cares for patients with painful neck and back conditions, such as pinched nerves, herniated discs, and spinal stenosis.
Dr. Subach at a Glance
Dr. Subach has deep expertise in minimally invasive spine surgery, robot-guided spine surgery, and ultrasonic spine surgery. He also performs artificial disc surgery to preserve the range of motion in the neck and back.
He is able to recommend physical therapy, regenerative medicine, pain management, and surgical intervention, delivering an effective treatment plan customized for each patient.
Dr. Subach is committed to your relief.
Dr. Subach is a member of Virginia Spine Institute
Directions to our primary location in
How Dr. Brian Subach, MD, FACS Can Help You
Specialties
Education
Residency - University of Pittsburgh, Pittsburgh, Pennsylvania
Medical School - University of Michigan, Ann Arbor, Michigan
Fellowship - Emory Clinic, Atlanta, Georgia
Conditions
Back Pain
Cervical Spine Disorders
Degenerative Disc Disease
Degenerative Spinal Conditions
Herniated Disc / Bulging Disc
Lower Back Pain
Lumbar Spine Disorders
Muscle Pain / Muscle Strain
Neck Disorders
Neck Pain
Sciatica / Radiculopathy
Spine Conditions
Thoracic spine disorders
Upper Back Pain
Treatments
Back Surgery
Cervical Spine Fusion Instrumentation
Laminectomy / Decompression Surgery
Lower Back Surgery
Lumbar Spine Fusion Instrumentation
Microdiscectomy / Microdecompression
Minimally Invasive Surgery
Spinal Fusion
Spine Surgery
Upper Back Surgery
Upper Cervical Specific Techniques
Accolades for Dr. Brian Subach, MD, FACS
Professional Distinctions
President of The Virginia Spine Institute
Director of Research and Board Member for the non-profit Spinal Research Foundation
Editor-in-Chief of the Journal of the Spinal Research Foundation
Professional Affiliations
American Association of Neurological Surgery
Congress of Neurological Surgeons
North American Spine Society
Invited Member, International Lumbar Spine Study Group
Fellow, American College of Surgeons
Board Certifications
Board Certified, American Board of Neurological Surgery
Board Certified, American Board of Spinal Surgery
Office Information for Dr. Brian Subach, MD, FACS
Primary Location: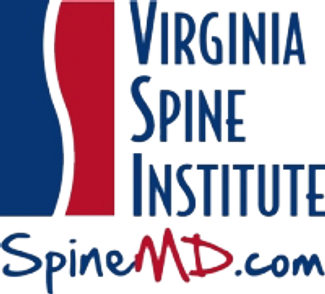 11800 Sunrise Valley Drive
Reston, VA 20191

Hours
Monday: 8:00 - 5:00
Tuesday: 8:00 - 5:00
Wednesday: 8:00 - 5:00
Thursday: 8:00 - 5:00
Friday: 8:00 - 5:00
Visit the Virginia Spine Institute Website
Like Virginia Spine Institute on Facebook
Profile last updated: September 18, 2018. This information was supplied by or on behalf of the provider.