Meet Dr. Cyril Sebastian, MD
Dr. Sebastian is a board-certified and fellowship-trained neurosurgeon with Evergreen Spine & Neurology Center.
He specializes in the treatment of spinal and neurosurgical conditions.
Dr. Sebastian at a Glance
Dr. Sebastian completed Stanford University School of Medicine's elite spine surgery fellowship; served as the Department Head of Neurosurgery at the US Naval Hospital in Okinawa, Japan; and served as a Staff Neurosurgeon and Assistant Professor in Surgery at the Naval Medical Center in San Diego.
He works closely with patients, establishing a comfortable environment while diagnosing and treating the underlying cause of back and neck pain.
Dr. Sebastian offers advanced treatment for simple and complex spinal disorders alike.
Dr. Sebastian is the founder of Evergreen Spine & Neurosurgery Center.
Directions to our primary location in
How Dr. Cyril Sebastian, MD Can Help You
Conditions
Back Pain
Bone Cancer
Brain Hemmorrhage / Bleeding
Brain Injuries
Brain Tumors
Bulging And Herniated Disc
Cancer
Carpal Tunnel Syndrome
Cervical Spine Disorders
Degenerative Disc Disease
Degenerative Spine Conditions
Disc Degeneration
Fractures
Hydrocephalus
Intervertebral Disc Injuries/Herniations
Lower Back Pain
Lumbar Disc Herniations
Movement Disorders
Myelopathy
Neck Injuries
Neck Pain
Osteoarthritis
Post Laminectomy Syndrome
Spinal Cord Injuries
Spinal Deformities
Spinal Disorders
Spinal Fractures
Spinal Stenosis
Spinal Trauma
Spinal Tumors
Spondylolisthesis
Thoracic Spinal Disorders
Trauma To Spine
Traumatic Brain Injuries
Tremors
Ulnar Nerve Entrapment
Treatments
Anterior Cervical Corpectomy
Anterior Cervical Discectomy and Fusion
Anterior Lumbar Interbody Fusion (ALIF)
Artificial Disc Replacement
Back Surgery
Carpal Tunnel Release
Cervical Disc Replacement
Complex Spine Surgery
Craniotomy
Deep Brain Stimulator
Deep brain stimulation
Foraminotomy
Kyphoplasty
Laminectomy
Laminoplasty
Laminotomy
Lumbar Corpectomy
Lumbar Discectomy
Lumbar Interbody Fusion
Lumbar Laminectomy
Microdiscectomy / Microdecompression
Minimally Invasive Surgery
Neck Surgery
Neurostimulation Therapy
Neurosurgery
Posterior Cervical Fusion
Posterior Lumbar Fusion
Posterior Lumbar Interbody Fusion (PLIF)
Revision Spine Surgery
Spinal Cord Stimulation
Spinal Cord Surgery
Spinal Fusion
Total Disc Replacement
Transforaminal Lumbar Interbody Fusion (TLIF)
Ventriculo-Peritoneal Shunt
What Patients are Saying About Dr. Cyril Sebastian, MD
Nice office, nice staff, wonderful doctor! [Dr. Sebastian is] understanding and compassionate.

— Edward

I strongly recommend Dr. Sebastian and his team for diagnosis, treatment and post-surgery care.

— D.B.

...so caring, and let me know all what was going on with me and my surgery. No complaints at all. [Dr. Sebastian has a] nice smile and confident... can't say enough

— Melba

I appreciate the care and concern offered by Dr. Sebastian and his medical staff.

—

Very thorough examination and explanation of options. First class!

—

"Dr. Sebastian is very caring and thorough. I never feel rushed during visits. He takes the time to answer all my questions (same with my 1 visit with the PA). Office Staff very friendly and accommodating. Only complaint is sometimes a pretty long wait to see the Dr. Its worth it - EXCELLENT SURGEON"

— Diana, HealthGrades.com Review
Accolades for Dr. Cyril Sebastian, MD
Professional Distinctions
Fellowship - Spine Surgery, Stanford University, Stanford, CA
Professional Affiliations
American Association of Neurological Surgeons, Fellow
Congress of Neurological Surgeons
North American Spine Society
Texas Medical Association
Board Certifications
Board Certified, American Board of Neurological Surgery
Office Information for Dr. Cyril Sebastian, MD
Primary Location: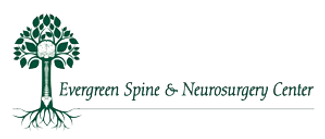 111 Vision Park Boulevard
Suite 260
Shenandoah, TX 77384

Hours
Monday: 8:00 - 5:00
Tuesday: 8:00 - 5:00
Wednesday: 8:00 - 5:00
Thursday: 8:00 - 5:00
Friday: 8:00 - 5:00
Insurance Accepted
Most Insurance Providers Accepted
Profile last updated: August 21, 2018. This information was supplied by or on behalf of the provider.