Meet Dr. Daniel Suh, PhD, MD
Dr. Suh is a board-certified neurosurgeon with Memorial Spine.
He applies sophisticated surgical techniques to help provide lasting relief for patients with back, neck, and neurological conditions.
Dr. Suh at a Glance
Whether you have chronic or acute pain, Dr. Suh is able to meet you with comprehensive spine care.
He has over 2 decades of experience in helping patients return to the activities they love.
Join Dr. Suh for expert back and neck treatment.
Dr. Suh is a member of Memorial Spine.
Directions to our primary location in
How Dr. Daniel Suh, PhD, MD Can Help You
Conditions
Acute Pain
Ankylosing Spondylitis
Arm Pain
Arthritis
Auto-Related Injuries
Back Pain
Cancer
Carpal Tunnel Syndrome
Cervical Spine Disorders
Chiari Malformation
Complex Regional Pain Syndrome
Degenerative Disc Disease
Degenerative Spinal Conditions
Extremity Dysfunction / Pain
Facet Syndrome
Failed Back Surgery Syndrome
Foot Drop
Fracture
Head Injury
Herniated Disc / Bulging Disc
Leg Pain
Lower Back Pain
Lumbar Spine Disorders
Neck Pain
Nerve Pain / Neuralgia
Neuropathic Pain
Osteoporotic Compression Fractures
Pediatric Spine Disorders
Reflex sympathetic dystrophy
Sciatica / Radiculopathy
Spinal Cord Injury
Spinal Infections
Spinal Stenosis
Spondylolisthesis
Stroke
Thoracic Outlet Syndrome
Tumors
Vertebral subluxation
Treatments
Anterior / Posterior Lumbar Fusion
Anterior Cervical Corpectomy
Anterior Cervical Discectomy / Decompression
Anterior Cervical Fusion
Back Surgery
Behavioral Modification
Cervical Spine Fusion Instrumentation
Cervical Spine Surgery
Computed Tomography (CT) Scan
Diagnostic Testing
Discectomy
Electrotherapy, e.g. TENS
Epidural Steroid Injections - Cervical
Epidural Steroid Injections - Lumbar
Facet Joint Injections / Blocks
Facet rhizotomy
Kyphoplasty
Laminectomy / Decompression Surgery
Lateral Lumbar Interbody Fusion
Lower Back Surgery
Lumbar Spine Fusion Instrumentation
Magnetic Resonance Angiography (MRA)
Magnetic Resonance Imaging (MRI)
Microdiscectomy / Microdecompression
Minimally Invasive Surgery
Neck Surgery
PLIF (posterior lumbar interbody fusion)
Pain Pumps
Pediatric Spine Treatments - Non-Surgical
Pediatric Spine Treatments - Surgical
Posterior Cervical Decompression
Posterior Cervical Discectomy
Posterior Cervical Foraminotomy
Posterolateral Lumbar Fusion
Psychology
Reconstructive / Revision Spine Surgery
Skull Base Surgery
Spinal Cord Stimulation
Spinal Cord Surgery
Spinal Decompression
Spinal Fusion
Spine Surgery
Stereotactic Radiosurgery
Upper Back Surgery
Vertebroplasty
Accolades for Dr. Daniel Suh, PhD, MD
Professional Affiliations
American Association of Neurological Surgeons
American Medical Association
Congress of Neurological Surgeons
Board Certifications
Board Certified, American Board of Neurological Surgery
Board Certified, National Board of Medical Examiners
Office Information for Dr. Daniel Suh, PhD, MD
Primary Location: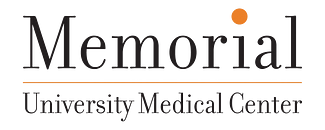 4 E Jackson Blvd.
Savannah, GA 31405

Profile last updated: November 22, 2017. This information was supplied by or on behalf of the provider.