Meet Dr. Donn Turner, MD
Dr. Turner is a board-certified neurosurgeon with Front Range Center for Brain and Spine Surgery.
He brings over 30 years of experience in providing cutting-edge care and helping restore patients to a high quality of life. Dr. Turner offers both surgical and non-surgical treatments; his expertise is in helping patients heal from failed back surgeries, as well as performing minimally invasive spine surgery.
Dr. Turner at a Glance
He is known for being clear and communicative when explaining potential treatment options and outcomes to patients and their families.
Dr. Turner is straightforward, often recommending non-surgical care before exploring surgery with patients.
Visit Dr. Turner to discuss ways you can experience lasting pain relief.
Dr. Turner is a member of Front Range Center for Brain and Spine Surgery, P.C.
Welcome to the Front Range Center for Brain & Spine Surgery, P.C. by Dr. Turner from Nancy Timmons on Vimeo.
Doctor Quote
In our practice, finding the best solution to a neck or back pain issue is accomplished through a respectful partnership between patient and physician.
How Dr. Donn Turner, MD Can Help You
Specialties
Languages Spoken
Years in Practice
Education
MD - Washington University School of Medicine
Neurosurgical Residency - University of Iowa
Conditions
Ankylosing Spondylitis
Arm Pain
Brain Tumors
Carpal Tunnel Syndrome
Cervical Spine Disorders
Chiari Malformation
Complex Spinal Disorders
Degenerative Spinal Conditions
Facet Syndrome
Failed Back Surgery Syndrome
Foot Drop
Herniated Disc/Bulging Disc
Hip Pain
Kyphosis
Ligament Sprain
Lower Back Pain
Lumbar Spine Disorders
Muscle Strain
Myelopathy
Neck Pain
Nerve Pain/Neuralgia
Neuropathic Pain
Osteoporosis
Spinal Fracture
Pinched Nerve
Scoliosis and Deformity
Spinal Cord Injuries
Spinal Infections
Spinal Stenosis
Spinal Trauma
Spinal Tumors
Spine Conditions
Spondylolisthesis
Thoracic Spine Disorders
Upper Back Pain
Whiplash
Muscle Pain
Treatment
Accident and Injury Care
Anterior Cervical Corpectomy
Anterior Cervical Discectomy and Fusion (ACDF)
Anterior Lumbar Interbody Fusion (ALIF)
Anterior/Posterior Lumbar Fusion
Bone Graft Substitutes
Disc Surgery/Replacement
Epidural Steroid Injections
Facet Joint Injections/Blocks
Interspinous Process Spacers
Laminectomy
Laminoplasty
Lateral Lumbar Interbody Fusion
Lumbar Corpectomy
Lumbar Spine Fusion
Magnetic Resonance Imaging (MRI)
Minimally Invasive Procedures
Minimally Invasive Surgery
Neck/Cervical Spine Surgery
Posterior Cervical Discectomy
Posterior Cervical Foraminotomy
Posterior Lumbar Interbody Fusion (PLIF)
Posterolateral Lumbar Fusion
Spinal Cord Surgery
Spinal Fusion
Spine Surgery
Transforaminal Lumbar Interbody Fusion (TLIF)
Upper Cervical Specific Technique
X-STOP®
What Patients are Saying About Dr. Donn Turner, MD
Thank you for taking care of me and performing my surgery. Already, five days out I have noticed the burning and stabbing pain in my left leg has decreased tremendously. What a relief!! I cannot tell you how gratifying it is to have a new perspective on life, no longer shadowed by constant pain. It is an art, what you do and I appreciate your care.
— Jessica
You fixed me up really well, Again. Thank you so much for making the pain better. Also your staff and the caregivers at Surgery Center of Fort Collins were outstanding.
— Katie
My recent surgery, lumbar fusion, has made such a difference in my life!!! I'm truly grateful for such competent, caring, caregivers, and want to thank all of you, Dr. Turner as well as the caring office staff. It has made a significant improvement in my comfort and well-being that "Thanks" seems so little a word!!! But "Thanks" is packed with much appreciation!!!
— Carol
I can't thank you enough for the care and attention you gave me last week. We are also grateful for the time you and your staff took to talk with us to help us better understand our care.
— Joseph
We wanted to say "thank you" for your willingness and efforts in scheduling Harry's appointment, the pre-admit process and surgery. Everyone was very professional, caring, and very considerate of our needs and requests. Dr. Turners' skills are a blessing for many, with us at the top of the list. Harry is doing well, he still has some pain but says it's minimal and different from pre-surgery. The booklet on the surgery healing process has been very informative. Thank you ALL again.
— Jan
Accolades for Dr. Donn Turner, MD
Professional Distinctions
Fellow, American College of Surgeons
Professional Affiliations
American Association of Neurological Surgery
American College of Surgeons
Congress of Neurological Surgeons
Colorado Medical Society
Colorado Neurological Society
Larimer County Medical Society
North American Spine Society
Board Certifications
Board Certified, American Board of Neurological Surgery
Office Information for Dr. Donn Turner, MD
Primary Location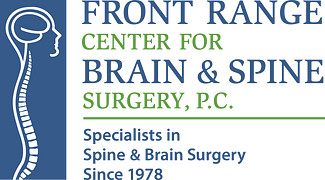 1313 Riverside Avenue
Fort Collins, CO 80524
Hours
Monday: 9:00 - 5:00
Tuesday: 9:00 - 5:00
Wednesday: 9:00 - 5:00
Thursday: 9:00 - 5:00
Friday: 9:00 - 5:00
Front Range Center for Brain and Spine Surgery, P.C.
Front Range Center for Brain and Spine Surgery, P.C on Facebook
Insurance Accepted
AARP
Aetna
American Family Insurance
Anthem Blue Cross and Blue Shield
Bankers Life and Casualty
Cigna
Coventry Health Care
Fortis
Golden Rule Insurance Company
Health Net
HealthPartners
Highmark
Humana
Independence Blue Cross
Medicare
Premera Blue Cross
Principal Financial Group
Shelter Insurance
State Farm
Thrivent Financial for Lutherans
UnitedHealth Group
Unitrin
WellCare Health Plans
WellPoint
Co Choice Health
First Choice of Midwest
Tricare
Cigna
Multiplan
PHCS
Profile last updated . This information was supplied by or on behalf of the provider.