Meet Dr. George V. Kakoulides, MD
Dr. George Kakoulides is a fellowship trained neurosurgeon who specializes in cranial and spinal neurosurgery as well as radiosurgery for benign and malignant brain tumors. His focus also includes cervical, thoracic and lumbar degenerative disease, spine fractures and other general neurosurgical disorders.
Dr. Kakoulides has extensive experience treating both common and rare neurosurgical disorders, and implements the most up to date surgical techniques when required.
Dr. George Kakoulides is a Neurosurgeon with Long Island Neurosurgical and Pain Specialists.
Directions to our primary location in
How Dr. George V. Kakoulides, MD Can Help You
Specialties
Languages Spoken
Conditions
Ankylosing Spondylitis
Arm Pain
Arthritis
Back Pain
Brain and Spinal Tumors
Cervical Spine Disorders
Chiari Malformation
Coccydynia
Degenerative Spinal Conditions
Failed Back Surgery Syndrome
Foot Drop
Foot Pain
Fracture
Headache / Migraine
Herniated Disc / Bulging Disc
Joint Pain
Kyphosis
Leg Pain
Lower Back Pain
Muscle Pain / Muscle Strain
Myelopathy
Neck Pain
Nerve Pain / Neuralgia
Piriformis Syndrome
Sciatica / Radiculopathy
Spinal Cord Injury
Spinal Stenosis
Spondylolisthesis
Sports Injuries
Whiplash
Treatments
ALIF: Anterior Lumbar Interbody Fusion
Annulus Repair
Anterior / Posterior Lumbar Fusion
Anterior Cervical Corpectomy
Anterior Cervical Discectomy / Decompression
Artificial Disc Replacement
Back Surgery
Bone Graft Substitutes
Bracing
Cervical Spine Fusion Instrumentation
Discectomy
Dynamic lumbar stabilization
Endoscopic Microdiscectomy
Interspinous process spacers
Kyphoplasty
Laminectomy / Decompression Surgery
Laminoplasty
Lateral Lumbar Interbody Fusion (XLIF)
Lumbar Corpectomy
Lumbar Spine Fusion Instrumentation
Microdiscectomy / Microdecompression
Minimally Invasive Surgery
Neck Surgery
Nerve Testing
PLIF: Posterior Lumbar Interbody Fusion
Posterior Cervical Decompression
Posterior Cervical Discectomy
Posterior Cervical Foraminotomy
Posterolateral Lumbar Fusion
Reconstructive / Revision Spine Surgery
Spinal Cord Surgery
Spinal Decompression
Spinal Fusion
TLIF: Transforaminal Lumbar Interbody Fusion
Upper Back Pain
Upper Back Surgery
Vertebroplasty
Accolades for Dr. George V. Kakoulides, MD
Professional Distinctions
Fellowship - Dartmouth-Hitchcock Medical Center, New Hampshire
Office Information for Dr. George V. Kakoulides, MD
Primary Location: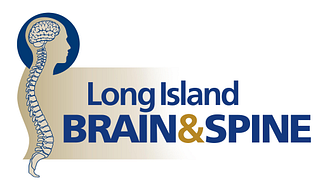 1175 Montauk Highway
Suite 6
West Islip, NY 11795

This information was supplied by or on behalf of the provider.