Meet Dr. James Lindley, MD, FACS
Dr. Lindley is a board-certified and fellowship-trained neurosurgeon with Memorial Spine.
He specializes in a broad range of complex spinal disorders, helping patients experience successful outcomes.
Dr. Lindley at a Glance
Dr. Lindley is a physician champion for the Center of Excellence for Spine Surgery at Memorial Spine, and he has been instrumental in developing a research-driven program.
He offers minimally invasive spine surgery and motion preservation spine surgery.
Visit Dr. Lindley for comprehensive spine care.
Dr. Lindley is a member of Memorial Spine.
Doctor Quote
Excellence in spine surgery requires an appropriate diagnosis, understanding the latest technology and meticulous surgical technique.
Directions to our primary location in
How Dr. James Lindley, MD, FACS Can Help You
Conditions
Acute Pain
Ankylosing Spondylitis
Arm Pain
Arthritis
Auto-Related Injuries
Back Pain
Cancer
Carpal Tunnel Syndrome
Cervical Spine Disorders
Chiari Malformation
Chronic Pain
Coccydynia
Complex Regional Pain Syndrome
Degenerative Disc Disease
Degenerative Spinal Conditions
Extremity Dysfunction / Pain
Facet Syndrome
Failed Back Surgery Syndrome
Foot Drop
Fracture
Head Injury
Herniated Disc / Bulging Disc
Kyphosis
Leg Pain
Ligament strain
Lower Back Pain
Lumbar Spine Disorders
Neck Pain
Nerve Pain / Neuralgia
Neuropathic Pain
Osteoarthritis
Osteoporosis
Osteoporotic Compression Fractures
Pinched Nerve
Post Surgery Pain
Reflex sympathetic dystrophy
Sciatica / Radiculopathy
Scoliosis and Deformity
Spinal Cord Injury
Spinal Infections
Spinal Stenosis
Spine Conditions
Spondylolisthesis
Sports Injuries
Thoracic Outlet Syndrome
Trauma
Tumors
Upper Back Pain
Vertebral subluxation
Workers' Compensation Injuries
Treatments
Annulus Repair
Anterior / Posterior Lumbar Fusion
Anterior Cervical Corpectomy
Anterior Cervical Discectomy / Decompression
Anterior Cervical Fusion
Artificial Disc Replacement - Cervical
Artificial Disc Replacement - Lumbar
Back Surgery
Bone Graft Substitutes
Caudal Injections
Cervical Spine Fusion Instrumentation
Cervical Spine Surgery
Coccygectomy
Computed Tomography (CT) Scan
Diagnostic Testing
Disc Arthroplasty
Discectomy
Discography
Dynamic lumbar stabilization
Endoscopic Microdiscectomy
Epidural Steroid Injections - Cervical
Epidural Steroid Injections - Lumbar
Facet Joint Injections / Blocks
Facet Rhizotomy Injections
Facet rhizotomy
Interspinous process spacers
Kyphoplasty
Laminectomy / Decompression Surgery
Laminoplasty
Lateral Lumbar Interbody Fusion
Lower Back Surgery
Lumbar Corpectomy
Lumbar Spine Fusion Instrumentation
Magnetic Resonance Angiography (MRA)
Magnetic Resonance Imaging (MRI)
Medial Branch Nerve Blocks
Microdiscectomy / Microdecompression
Minimally Invasive Surgery
Myelotomy
Neck Surgery
Nerve Blocks
PLIF (posterior lumbar interbody fusion)
Pain Pumps
Posterior Cervical Decompression
Posterior Cervical Discectomy
Posterior Cervical Foraminotomy
Posterolateral Lumbar Fusion
Radiofrequency Neuroablation
Radiofrequency procedures
Reconstructive / Revision Spine Surgery
Sacroiliac Joint Injections / Blocks
Scoliosis Surgery
Skull Base Surgery
Spinal Cord Stimulation
Spinal Cord Surgery
Spinal Decompression
Spinal Fusion
Spine Surgery
Sports Medicine
Stereotactic Radiosurgery
TLIF (transforaminal lumbar interbody fusion)
Transforaminal Injections
Trigger Point Injections
Upper Back Surgery
Vertebroplasty
X-STOP
What Patients are Saying About Dr. James Lindley, MD, FACS
"Dr. Lindley was a God sent blessing! He performed my artificial disc replacement in November 2006 and changed my life! His superb medical gift helped me to be able to resume a normal life and continue to have one almost 10 yrs later. There are not enough positive words to express how much I recommend Dr. Lindley! "

— Memorial Spine Patient

"In October 2015 Dr. Lindley performed my 2 level ADR surgery. Leading up to the surgery I received tons of support from him and his WONDERFUL staff in making this surgery possible verses an extensive 3 level fusion with cage, considering i am in my early 40's. This was the surgery he recommend to reduce future surgeries and maintain quality of life for my age. I would recommend his office to anyone that needs this area of expertise! They ALL genuinely care for their patients and their QOL."

— Memorial Health Patient
Accolades for Dr. James Lindley, MD, FACS
Professional Distinctions
Chief of Staff, Saint Joseph's Hospital 2007-2009
Professional Affiliations
Congress of Neurological Surgeons
American Association of Neurological Surgeons
North American Spine Society
Spine Arthroplasty Society
Southern Neurosurgical Society
American College of Surgeons
Board Certifications
Board Certified, American Board of Neurological Surgery
Office Information for Dr. James Lindley, MD, FACS
Primary Location: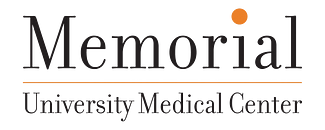 4 E Jackson Blvd.
Savannah, GA 31405

Profile last updated: November 22, 2017. This information was supplied by or on behalf of the provider.