Meet Dr. Jay U. Howington
Dr. Jay Howington is a Board-Certified, Fellowship-Trained Neurosurgeon in Savannah, Georgia. He is the only neurosurgeon in the area that has the ability to treat extracranial carotid disease endovascularly or with open surgery, and he pursues his interests in the surgical management of cervical spine disease and peripheral nerve lesions.
Meet Dr. Jay Howington:
Dr. Howington interest in the surgical treatment of cervical spine disorders as well as general neurological surgery
Completed a two-year fellowship in Endovascular Neurosurgery under Dr. Nick Hopkins in Buffalo, New York
Involved in multiple interventional neurovascular procedures ranging from carotid artery angioplasty and stenting to acute stroke intervention and the embolization of arteriovenous malformations (AVM), aneurysms and tumors
Gained exposure to the percutaneous embolization of venous angiomas, balloon test occlusion for cerebral perfusion analysis and intracranial angioplasty and stenting
Teaches courses on endovascular and microsurgical techniques across the United States as well as in Japan and India
Dr. Jay Howington is a Neurosurgeon with Memorial Spine.
Memorial Spine is regionally recognized for its accomplishments in spine surgery. Taking a comprehensive approach to spine-related pain, the spine specialists at Memorial Health have demonstrated their commitment to quality care, resulting in better overall outcomes for patients experiencing back pain, neck pain and degenerative spine conditions.
Directions to our primary location in
How Dr. Jay U. Howington Can Help You
Conditions
(AVM)
Acute Pain
Aneurysms
Arm Pain
Arthritis
Auto-Related Injuries
Back Pain
Cancer
Carpal Tunnel Syndrome
Cerebrovascular Disease
Cervical Spine Disorders
Chiari Malformation
Chronic Pain
Degenerative Disc Disease
Degenerative Spinal Conditions
Dizziness and balance disorders
Extracranial Carotid Disease
Extremity Dysfunction / Pain
Failed Back Surgery Syndrome
Foot Drop
Fracture
Head Injury
Headache / Migraine
Herniated Disc / Bulging Disc
Kyphosis
Lumbar Spine Disorders
Nerve Pain / Neuralgia
Neuropathic Pain
Osteoporotic Compression Fractures
Peripheral Nerve Lesions
Post-Concussion Syndrome
Sciatica / Radiculopathy
Spinal Arteriovenous Malformation (AVM)
Spinal Cord Injury
Spinal Infections
Spinal Stenosis
Spine Conditions
Spondylolisthesis
Stroke
Trauma
Tumors
Venous Angiomas
Vertebral subluxation
Treatments
Acute Stroke Intervention
Angiography
Annulus Repair
Anterior / Posterior Lumbar Fusion
Anterior Cervical Corpectomy
Anterior Cervical Discectomy / Decompression
Anterior Cervical Fusion
BMP
Back Surgery
Balloon Test Occlusion
Behavioral Modification
Bone Graft Substitutes
Bracing
Carotid Artery Angioplasty
Cervical Spine Fusion Instrumentation
Cervical Spine Surgery
Computed Tomography (CT) Scan
Diagnostic Testing
Discectomy
Dynamic lumbar stabilization
Electrotherapy, e.g. TENS
Embolization Of Aneurysms
Embolization Of Arteriovenous Malformations (AVM)
Embolization Of Tumors
Endoscopic Microdiscectomy
Epidural Steroid Injections - Cervical
Epidural Steroid Injections - Lumbar
Facet Joint Injections / Blocks
Interspinous process spacers
Intracranial Angioplasty
Intracranial Stenting
Kyphoplasty
Laminectomy / Decompression Surgery
Laminoplasty
Lower Back Surgery
Lumbar Corpectomy
Lumbar Spine Fusion Instrumentation
Magnetic Resonance Angiography (MRA)
Magnetic Resonance Imaging (MRI)
Microdiscectomy / Microdecompression
Minimally Invasive Surgery
Neck Surgery
PLIF (posterior lumbar interbody fusion)
Percutaneous Embolization Of Venous Angiomas
Physical Therapy
Posterior Cervical Decompression
Posterior Cervical Discectomy
Posterior Cervical Foraminotomy
Posterolateral Lumbar Fusion
Reconstructive / Revision Spine Surgery
Skull Base Surgery
Spinal Cord Stimulation
Spinal Cord Surgery
Spinal Decompression
Spinal Fusion
Spine Surgery
Stenting
Stereotactic Radiosurgery
Traction
Upper Back Surgery
Vertebroplasty
Accolades for Dr. Jay U. Howington
Professional Distinctions
Medical Director of Stroke Program, Memorial Health University Medical Center
Professional Affiliations
American Association of Neurological Surgeons
Congress of Neurological Surgeons
Neurosurgical Society of America
Society of Endovascular Neurosurgery
Board Certifications
Board Certified, American Board of Neurological Surgery
Office Information for Dr. Jay U. Howington
Primary Location: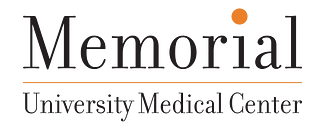 4 E Jackson Blvd.
Savannah, GA 31405

This information was supplied by or on behalf of the provider.