Meet John D. Lipani, MD, PhD, FAANS, FACS
Dr. John D. Lipani is considered one of the top brain and spine surgeons in the country. Using the latest in neurosurgical techniques, Dr. Lipani performs image-guided spinal and brain surgery, and offers effective and individualized treatment strategies based on your specific case.
Dr. Lipani At a Glance
Offers multiple treatment options including invasive, minimally invasive and non-invasive surgeries on the spine and brain.
Works to preserve and restore neurological function for every patient to help maintain quality of life.
Has lectured and authored extensively on the subject of brain and spine surgery.
Doctor Quote
Your healthcare deserves the latest medical technology combined with the most advanced clinical expertise. At Princeton Neurological Surgery, we pledge to focus on preserving and restoring neurologic function and help our patients regain their quality of life.
How John D. Lipani, MD, PhD, FAANS, FACS Can Help You
Specialties
Languages Spoken
Years in Practice
Education
Bachelor of Science: Tulane University, 1991
Doctor of Medicine: Tel Aviv University, Sackler School of Medicine, 1995
Doctor of Philosophy: Tulane University, Neuroscience, 2000
Residency, Neurosurgery: Thomas Jefferson University Hospital, Philadelphia, PA, 2001-2005
Fellowship, Neurosurgery and Complex Neuro-Spine Surgery: New York University Medical Center, 2001
Fellowship, CyberKnife Radiosurgery Clinical Training Program: Stanford University Hospital, Stanford, CA, 2006
Conditions
Brain Tumors
Cervical Spine Disorders
Complex Spinal Disorders
Degenerative Spinal Conditions
Facet Syndrome
Failed Back Surgery Syndrome
Foot Drop
Herniated Disc/Bulging Disc
Lumbar Spine Disorders
Myelopathy
Post-Surgical Pain
Sacroiliac (SI) Joint Dysfunction
Sciatica/Radiculopathy/Leg Pain
Spinal Stenosis
Spinal Tumors
Spondylolisthesis
Thoracic Spine Disorders
Treatment
Anterior Cervical Corpectomy
Anterior Cervical Discectomy and Fusion (ACDF)
Anterior Lumbar Interbody Fusion (ALIF)
Anterior/Posterior Lumbar Fusion
Cervical Disc Replacement
Endoscopic Microdiscectomy
Laminectomy
Laminoplasty
Lateral Lumbar Interbody Fusion
Lumbar Corpectomy
Microdiscectomy/Microdecompression
Minimally Invasive Surgery
Neck/Cervical Spine Surgery
Posterior Cervical Foraminotomy
Posterior Lumbar Interbody Fusion (PLIF)
Posterolateral Lumbar Fusion
Spinal Cord Stimulation
Spinal Fusion
Spine Surgery
Transforaminal Lumbar Interbody Fusion (TLIF)
What Patients are Saying About John D. Lipani, MD, PhD, FAANS, FACS
I was frightened about having surgery to remove my brain tumor. I thought about the possibility that something could go permanently wrong and how this would affect my children. Then I learned about Dr. Lipani and his extensive experience... It turned out treatment for my tumor was very easy. I didn't have any side effects and my quality of life never changed.
—
I had excruciating pain in my low back that confined me to a wheelchair. I was given radiation therapy but it didn't help. The pain was so bad I would cry all day long. When I saw Dr. Lipani he gave me hope... After my...treatment with Dr. Lipani I was pain free and I have been pain free for over two years! After my treatment I cried tears of joy. I am so delighted to be spending quality time with my grandchildren once again, without a wheelchair and pain free.
—
I was horrified to learn I had a tumor on my spinal cord. Doctors told me that without surgery I would be paralyzed. I was told I needed a risky operation that would involve cutting open my chest and collapsing my lung. With my other medical problems this was a risk I did not want to take. I felt I was in good hands since Dr. Lipani has a lot of experience with both radiosurgery and open surgery. He was able to explain the risks and benefits of each procedure which help me with my decision. After three painless treatments I was no longer concerned about my spinal tumor. It's been over three years now and I am still walking!
—
I was diagnosed with trigeminal neuralgia and was initially treated with surgery almost 20 years ago. Recently it came back with a vengeance. My life came to a screeching halt. The pain was so bad I couldn't eat and lost 20 lbs. With my medical problems another surgery was not an option. Then I met Dr. Lipani... I was pain free for the first time in months! I have my life back thanks to Dr. Lipani.
—
At the time of my appointment my doctor informed me I was going to need to see a neurosurgeon with the skill and expertise to manage my care. I left the office with a referral in hand and made an appointment to see Dr. John Lipani. Dr. Lipani pointed out my MRI which showed I had a tumor compressing my brain and growing through my skull. I was horrified. After a thorough explanation, Dr. Lipani recommended surgery. Dr. Lipani performed my surgery and removed my brain tumor. I woke up from surgery without any difficulty and was home in just a few days. In 4 weeks I was back to work. I am still working full time and raising my family. My tumor is gone, almost as if it was never there in the first place. I give thanks every day for the wisdom, skill and expertise of Dr. Lipani.
—
Accolades for John D. Lipani, MD, PhD, FAANS, FACS
Professional Distinctions
Founding Director of Capital Health Institute for Neurosciences, Capital Health, Trenton, New Jersey
Founding Director of CyberKnife Radiosurgery Program, Capital Health, Trenton, New Jersey
Founding Director of Neurosurgical Oncology Program, Capital Health, Trenton, New Jersey
Founding Director and Neurosurgeon-in-Chief, JD Lipani Radiosurgery Institute, Hamilton, New Jersey
Founding Director and Neurosurgeon-in-Chief, Princeton Neurological Surgery, P.C., Hamilton, New Jersey
Medical Director, Active Care Network Development, Morris Plains, New Jersey
New Jersey Neurological Society Advisory Board
Professional Affiliations
American Association of Neurological Surgeons
Congress of Neurological Surgeons
American College of Surgeons
North American Spine Society
AANS/CNS Joint Section on Tumors
Radiosurgery Society
Board Certifications
American Board of Neurological Surgeons
Awards
New Jersey Top Docs
America's Most Honored Professionals Award, American Registry
Office Information for John D. Lipani, MD, PhD, FAANS, FACS
Primary Location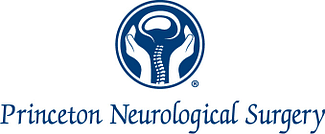 Hamilton
3836 Quakerbridge Road
#203
Hamilton, NJ 08619
Hours
Monday 9:00 - 5:00
Tuesday 9:00 - 5:00
Wednesday 9:00 - 5:00
Thursday 9:00 - 5:00
Friday 9:00 - 5:00
Insurance Accepted
We accept all insurance plans that provide reasonable and customary out-of-network coverage.
Profile last updated . This information was supplied by or on behalf of the provider.